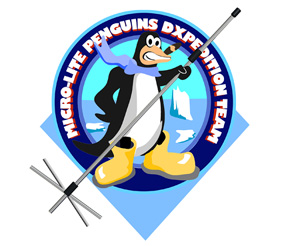 Welcome to the VP8ORK online QSL service page
Use this form for:
Requesting your VP8ORK QSL card(s) online without sending your card to us!
Your VP8ORK QSL card(s) will automatically be sent direct or via bureau.
Premium OQRS: Get your VP8ORK QSL card(s) direct
For a minimum donation of US-$ 5,- or € 4,- we will send your VP8ORK QSL card(s) direct to you.
No need to send your card(s) to us
Easier on our QSL Manager, our automated software does the checking and printing if log matches
Just follow the instructions below
Some hints for using our Online QSL Request System
Enter the QSO times in UTC and with 4 digits (0000 ... 2359).
The QSOs can be entered in any order.
Enter your QSL request (for all your QSOs with VP8ORK) only once.
Do not send any further cards via the bureau. This means extra, unnecessary work for you and us.
We do not answer QSL requests via e-mail.
The QSO data you enter is not cross checked online in this routine. This is the job of our QSL Manager who runs an alternative matching routine after the log is finalized and checked for errors.
What if ...
... you still don't know how to use the OQRS after reading these instructions? Please contact us.
... there is shown an error while loading or submitting the form? Please contact us .
OQRS scripts by Christian, DL1MGB, and Don, N1DG, Thank you.