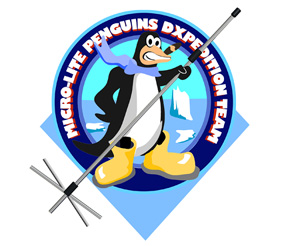 South Orkney Island Facts
The South Orkney Islands were discovered in 1821 by two sealers, Nathaniel Brown Palmer and George Powell. The Islands were originally named Powell's Group, with the main island named Coronation Island as it was the year of the coronation of King George IV. In 1823, James Weddell visited the Islands, gave the archipelago its present name (after the Orkney Islands, Scotland) and also renamed some of the islands. The South Orkney Islands are located at roughly the same latitude south as the Orkney Islands are north (60°S vs 59°N), although it is not known if this was a factor behind the naming of the islands.
Subsequently, the Islands were frequently visited by sealers and whalers, but no thorough survey was done until the expedition of William Speirs Bruce on the Scotia in 1903, which overwintered at Laurie Island. Bruce surveyed the islands, reverted some of Weddell's name changes, and established a meteorological station, which was sold to the Argentinian Government upon his departure in 1904. This base, renamed Orcadas in 1951, is still in operation today[update] and is thus the oldest research station continuously staffed in the Antarctic.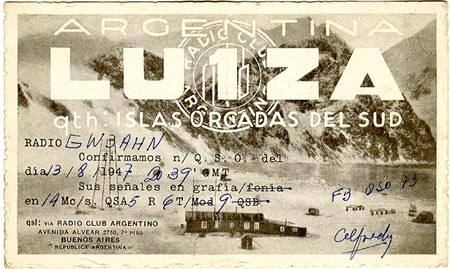 QSL from Orcadas Base in 1947
In 1908, the United Kingdom declared sovereignty over various Antarctic and South American territories "to the south of the 50th parallel of south latitude, and lying between the 20th and the 80th degrees of west longitude", including the South Orkney Islands.[2] The Islands were subsequently administered as part of the Falkland Islands Dependencies.

A biological research station on Signy Island was built in 1947 by the British Antarctic Survey. In 1962, the islands became part of the newly established British Antarctic Territory.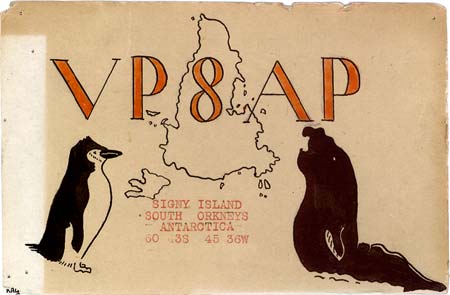 QSL from Signy 1948
---


---
This page sponsored by:
You are visitor number:

This page designed and maintained by N1DG.
Last updated 15 March 2010