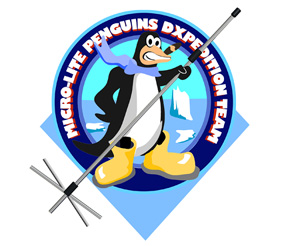 VP8ORK, getting there and back.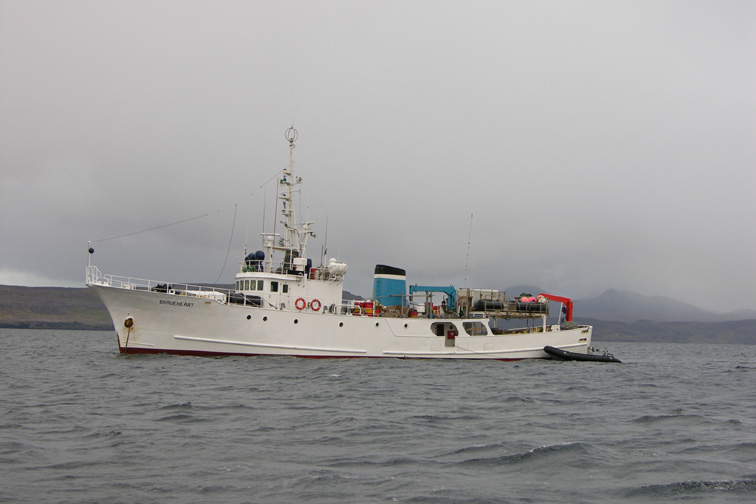 The Braveheart, transportation to and from the South Orkneys.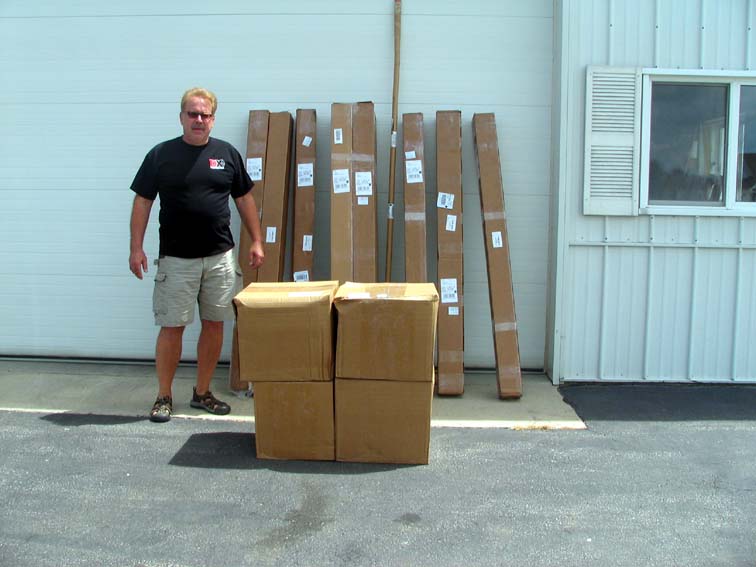 Antennas arrive!!! Jerry, WB9Z with our shipment of donated DX Engineering Antennas.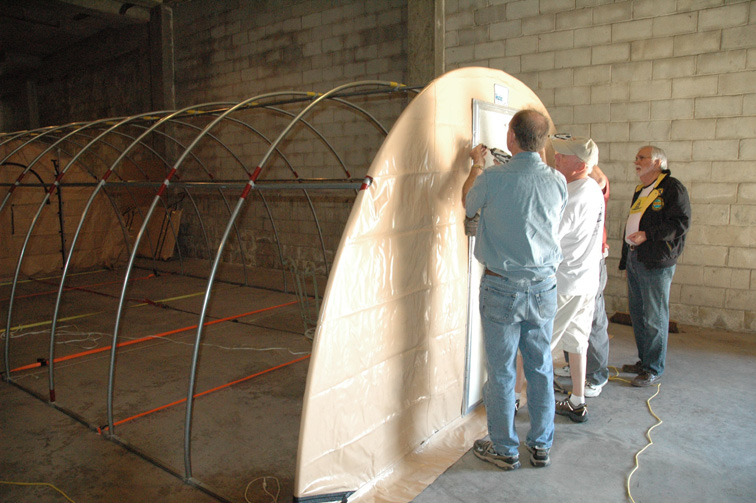 Test building the shelters before loading. Assisting are SEDXC members W4KLY Paul, WA4ZXV Norm, N4HH Don, & N4FN Neal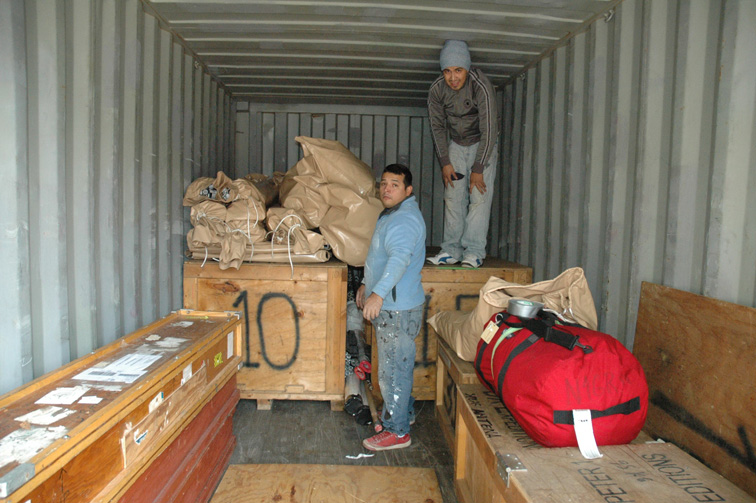 Loading the container, shelters in the rear. Special thanks to our helpers Moreno Cuitlavhoc and Miguel Cruz.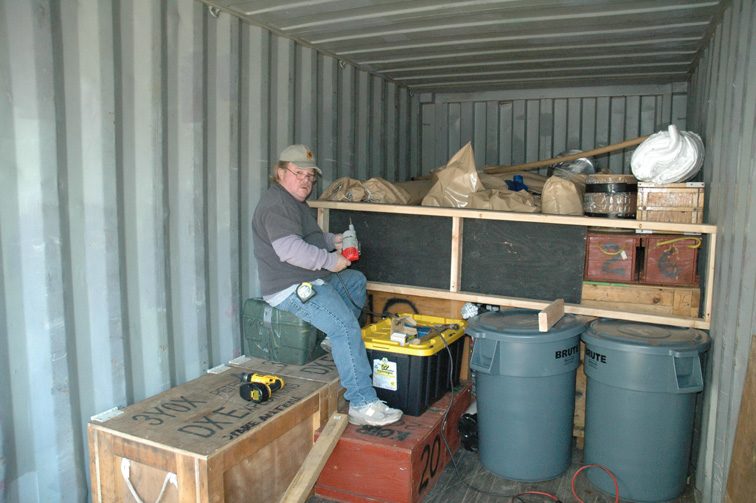 Mike Grossman securing the freight. Mike also made the antenna patch panel and SAT antenna array we used at VP8ORK.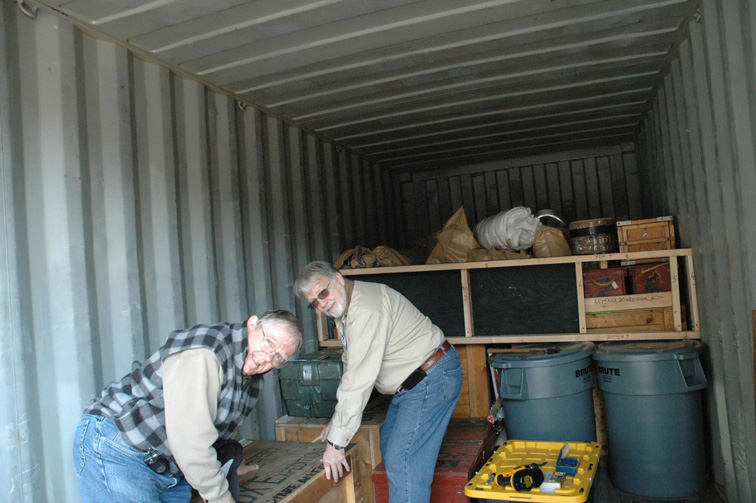 Wes and George doing heavy lifting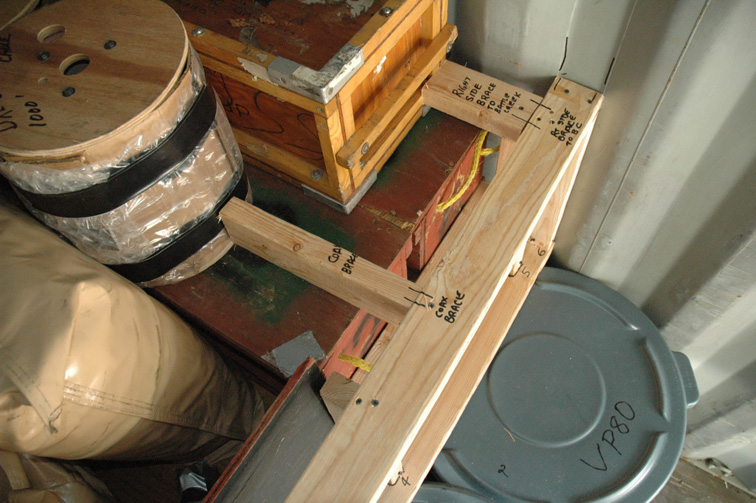 Bracing to ensure nothing moves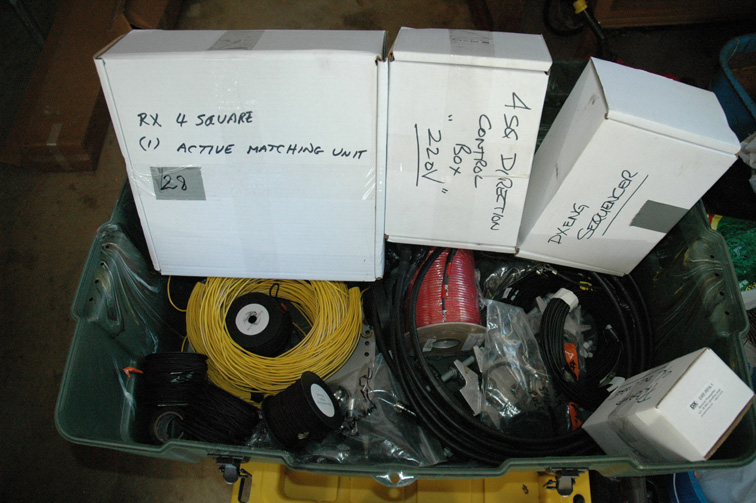 Some of the low band RX antenna supplies.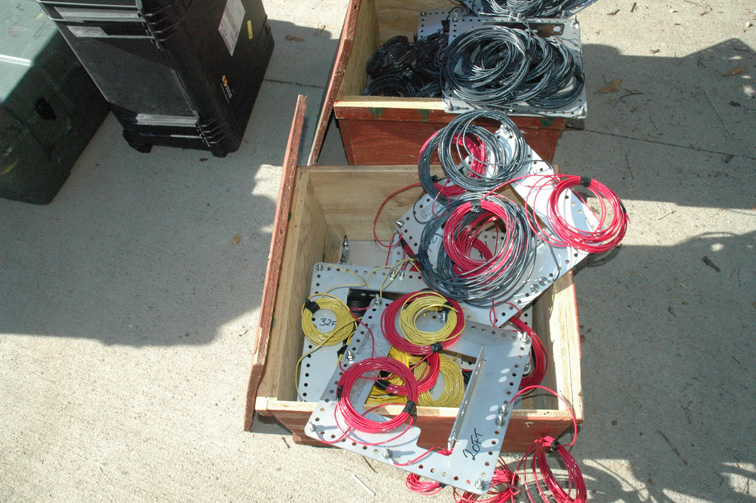 Vertical radial kits pre-made.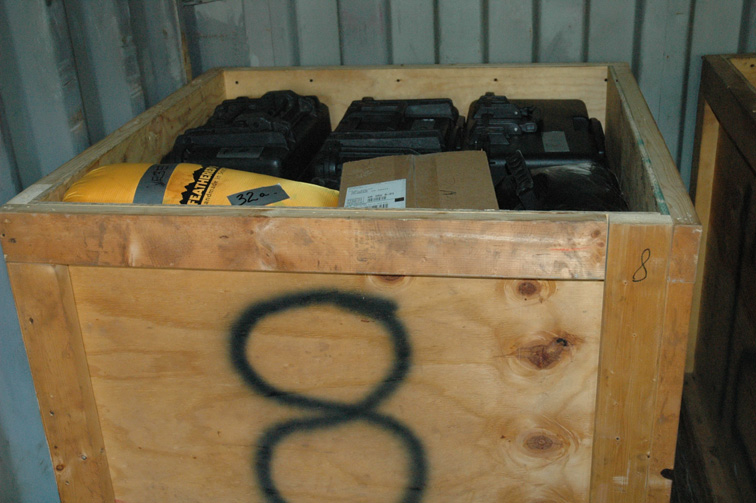 Computers, amps and K3s all in Pelican cases.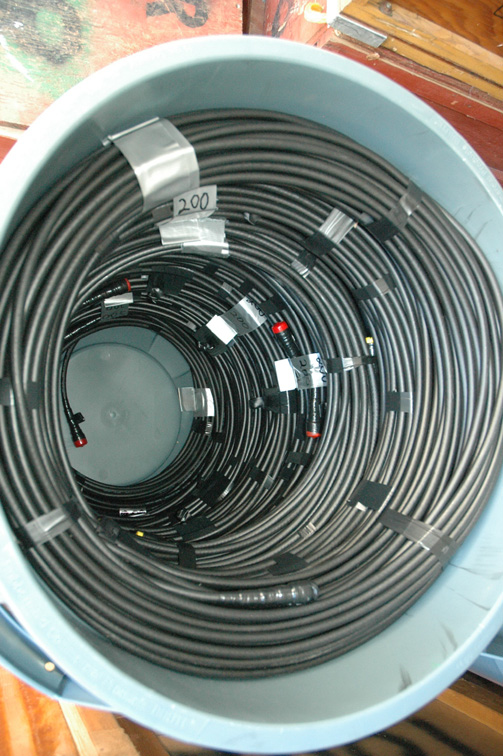 Pre-cut coax runs.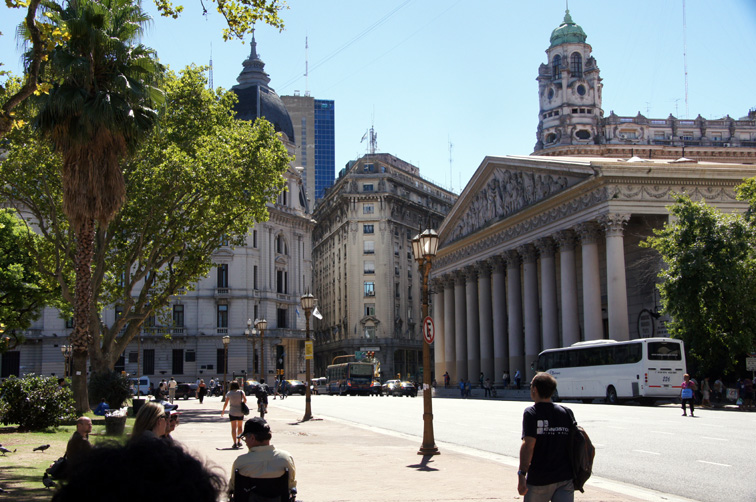 Our trip began in Buenos Aires, also called the Paris of the Southern Hemisphere.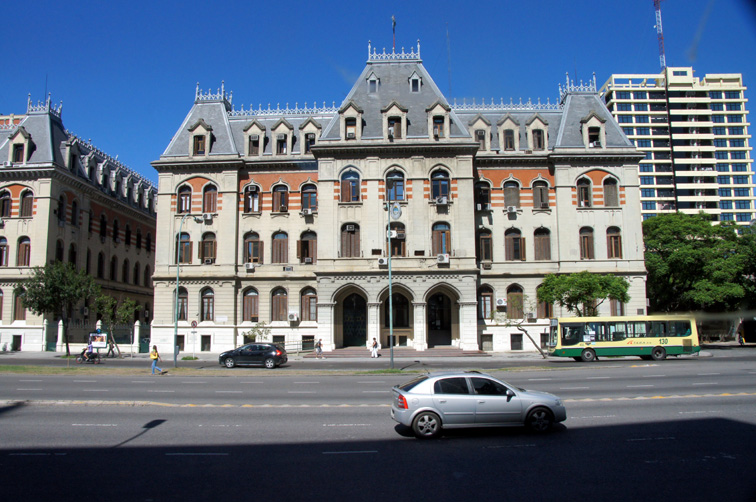 Another Buenos Aires view.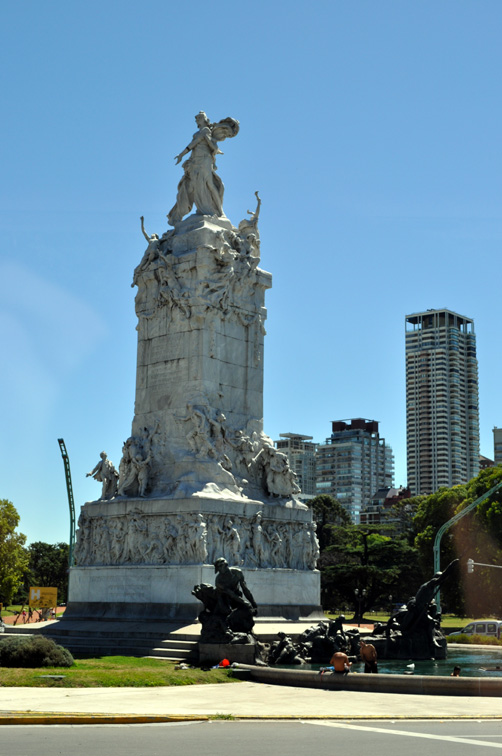 More Buenos Aires, monument to the revolution.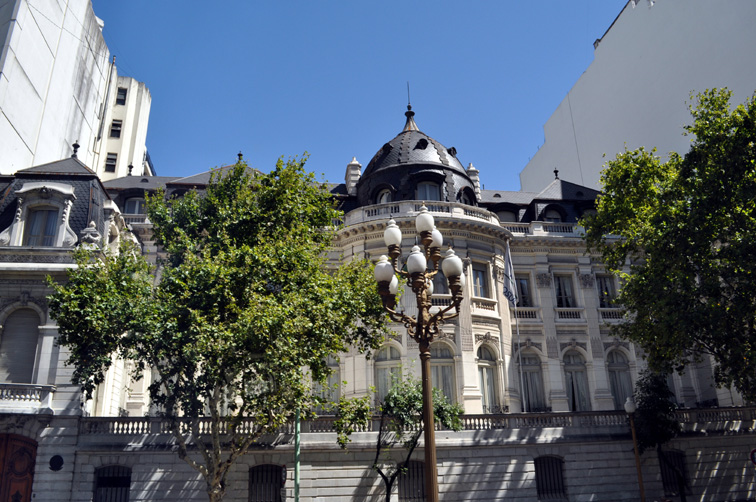 More BA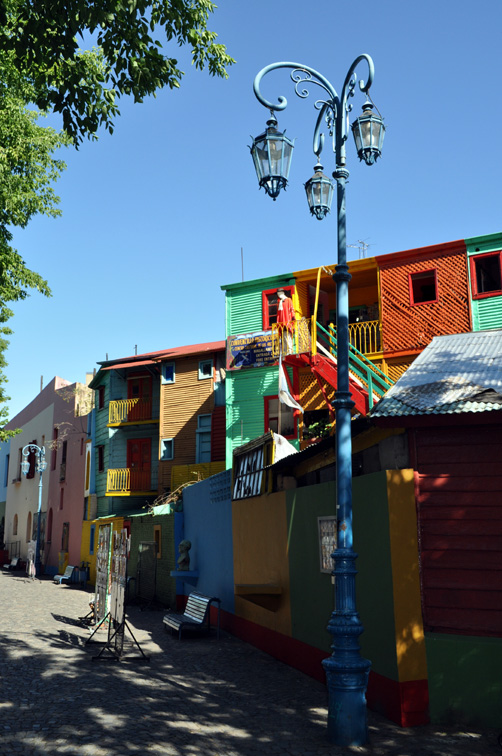 La Boca, one of the original barios, now an area of street fairs and outdoor restaurants.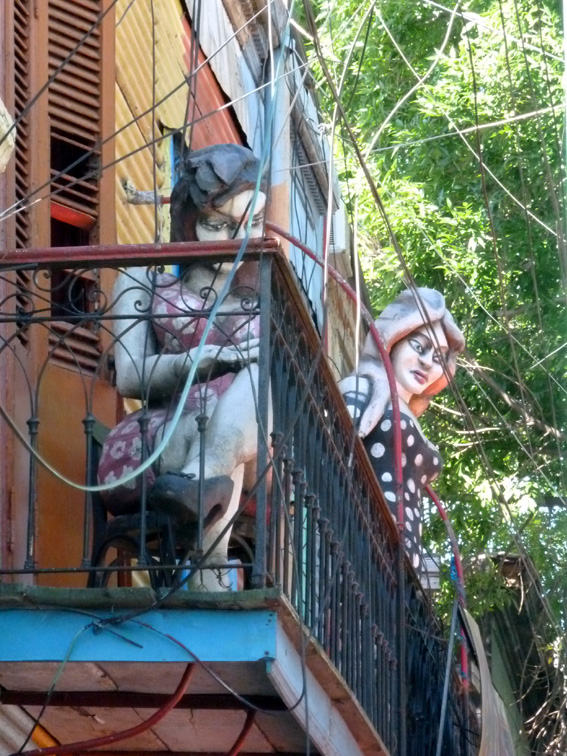 More La Boca.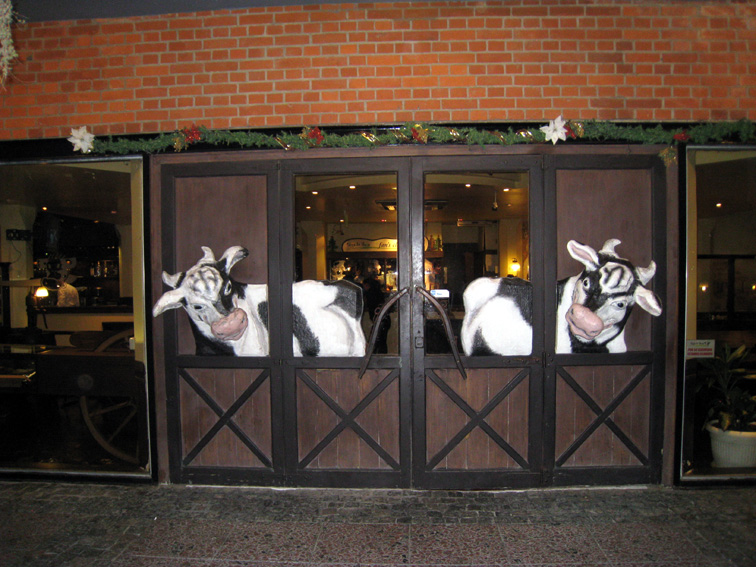 On Tuesday night a large group of Argentinian hams invited us to a send off dinner. Here is the restaurant; what do they serve here?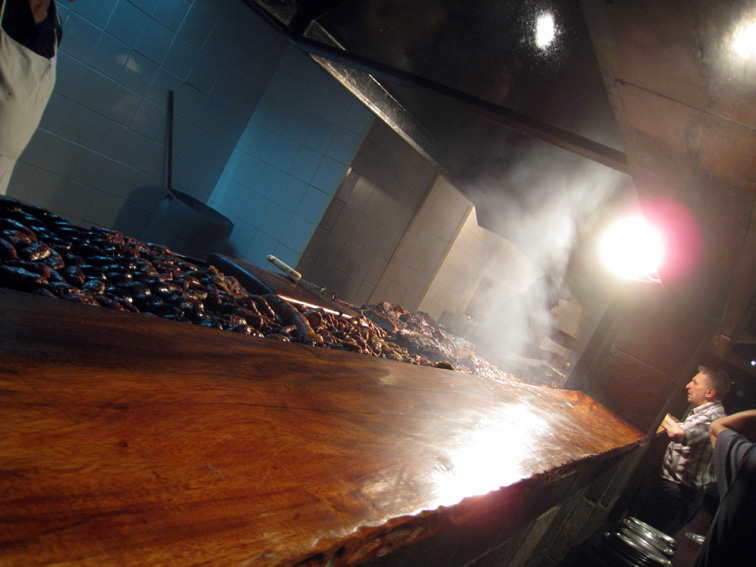 The grill: steaks, short ribs, pork ribs, sirloin steaks, chicken, blood sausages, kidneys, intestines and other "body parts".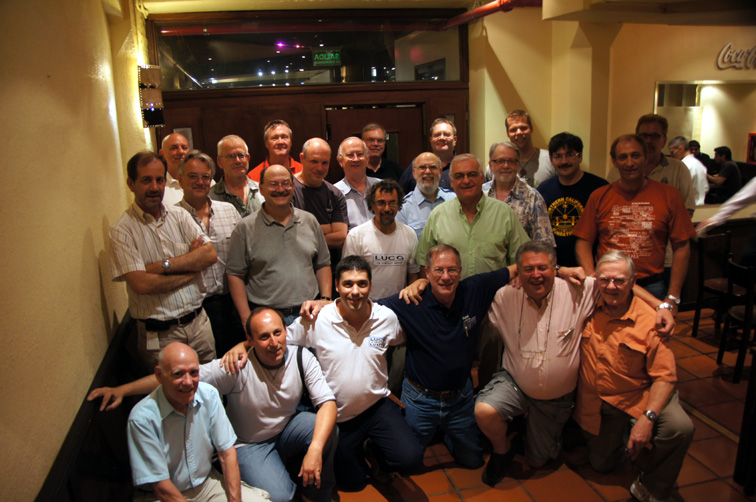 Front: LU1BR Luis, LW7DX Horacio, LU4FPZ Sebastian, KØIR Ralph, LU9DO Juan Carlos, W3WL Wes
Middle: :LU6ETB Arturo, LU2DKT Eduardo, N1DG Don, 9V1YC James, LU2AH Ron, LU7DW Claudio, ND2T Tom, LU2DSL Eduardo, N4GRN George, EY8MM Nodir, LU4DXU Henry,
Rear: N6MZ Mike, VE3EJ John, W7EW Lew, K6AW Steve, K9ZO Ralph, DH1TW Toby, WB9Z Jerry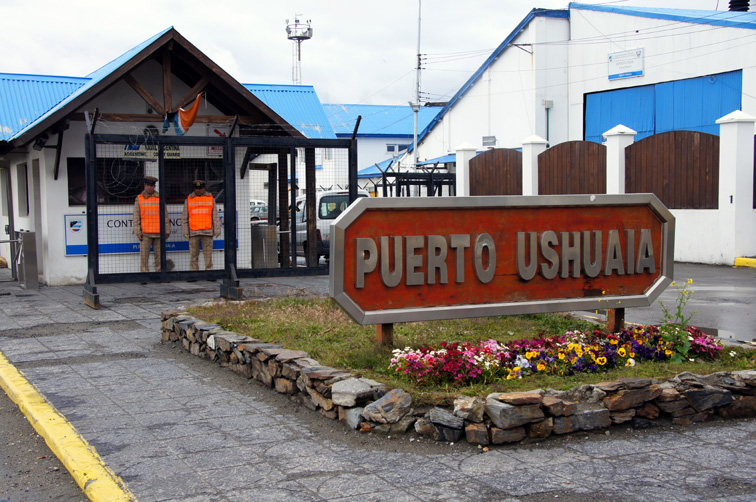 After 2 nights in BA, we moved on to Ushuaia, a major port of departure to Antarctic vessels.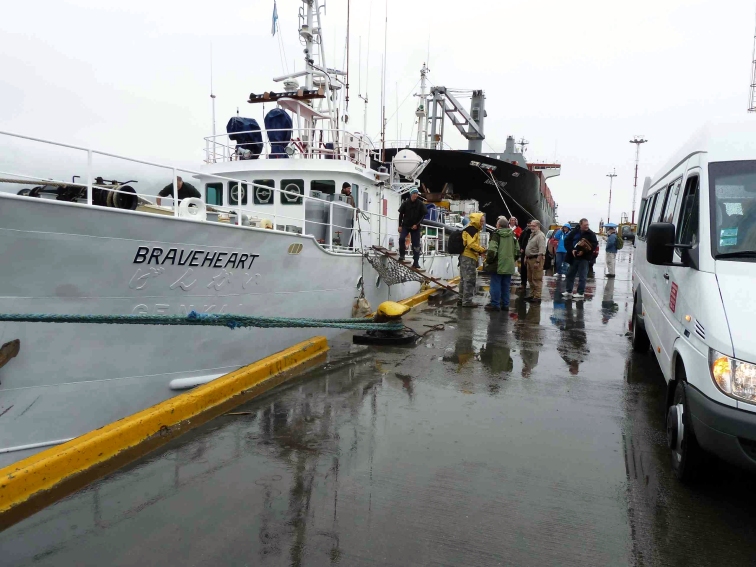 Team arriving at Braveheart in Ushuaia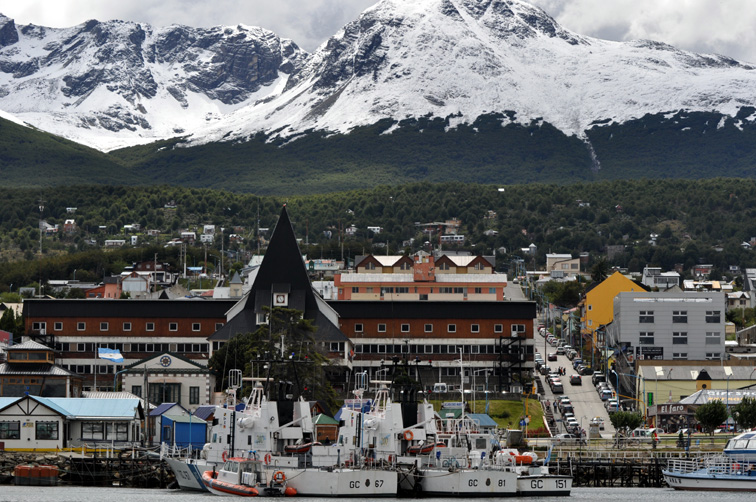 Ushuaia.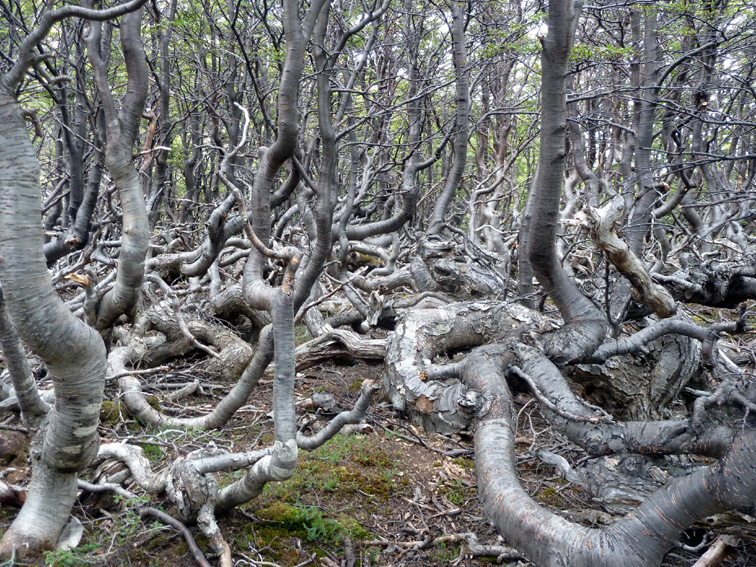 Trees at the frost line on top of Ushuaia.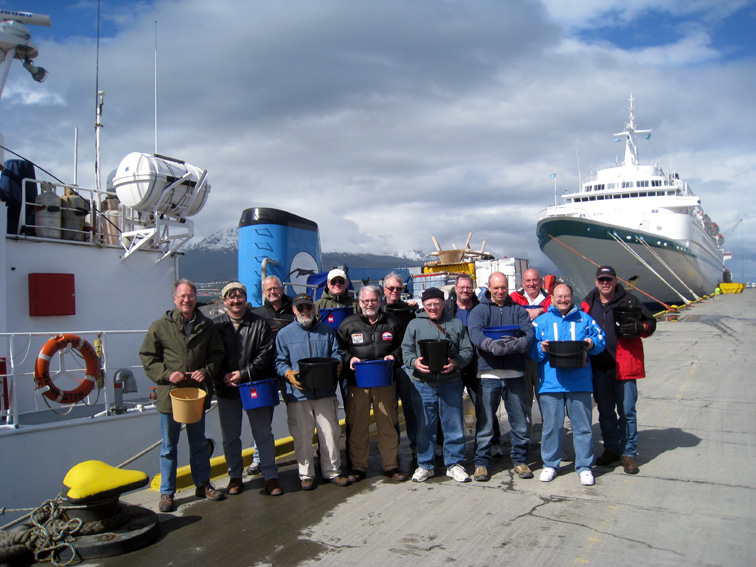 Luck favors the prepared!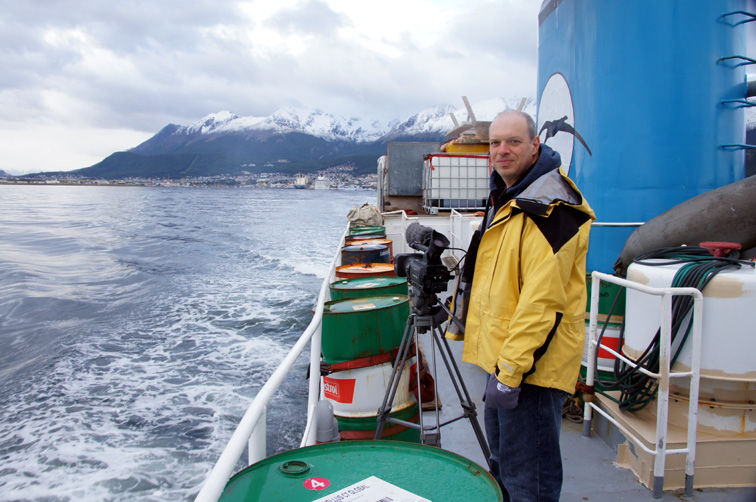 Departing Ushuaia. Here is James, 9V1YC, who will be making one of his excellent videos of our trip.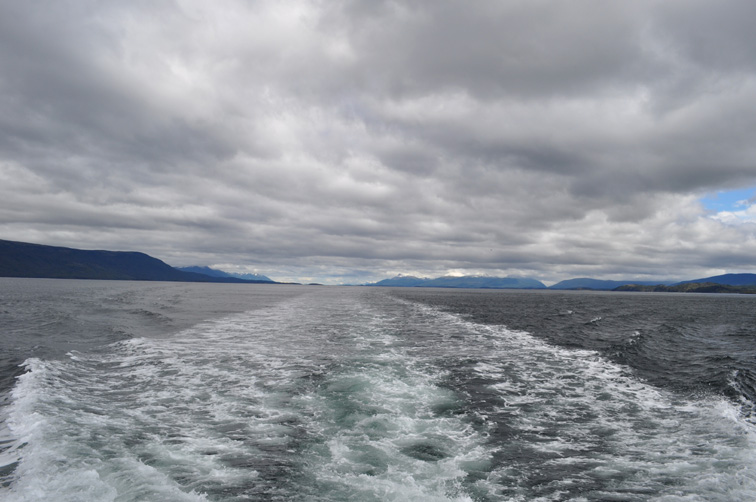 The Beagle Channel, 7 hours of calm seas until the Drake.

The Beagle Channel and our first sighting of Penguins, these are Magellanic Penguins.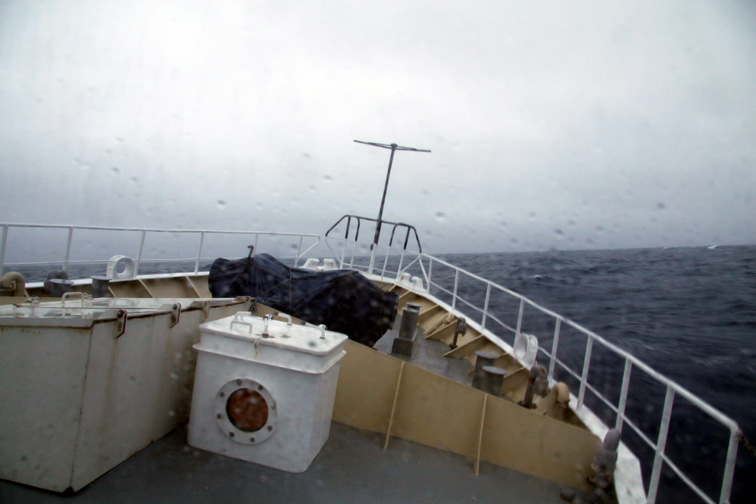 The Drake.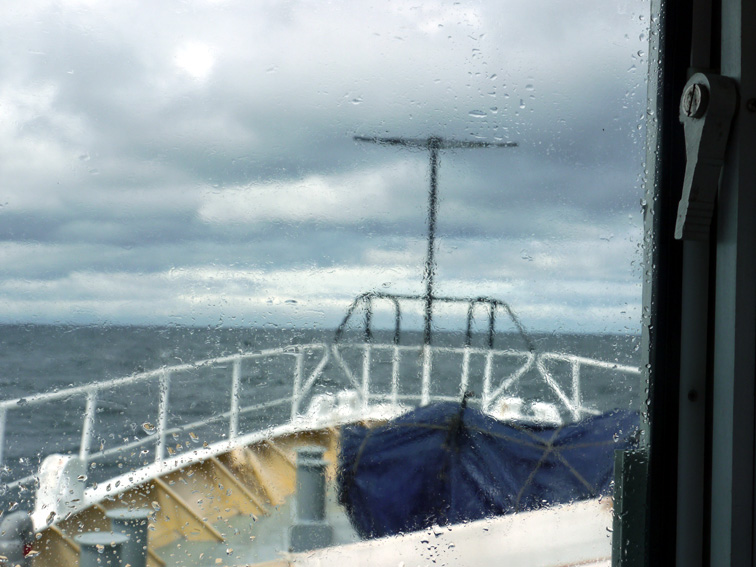 Stormy weather on the Drake .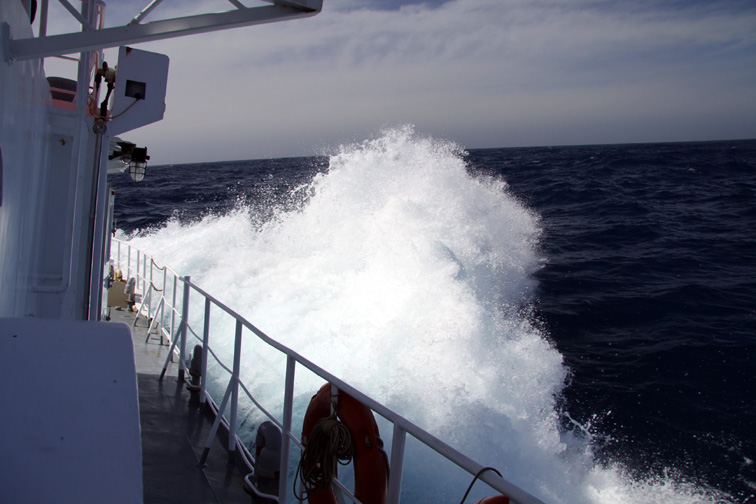 Of course sunny weather doesn't mean calmer seas.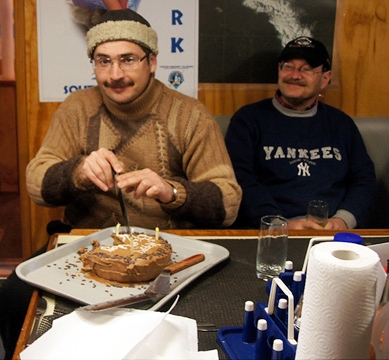 Nodir EY8MM celebrates his birthday with us in the Southern Seas.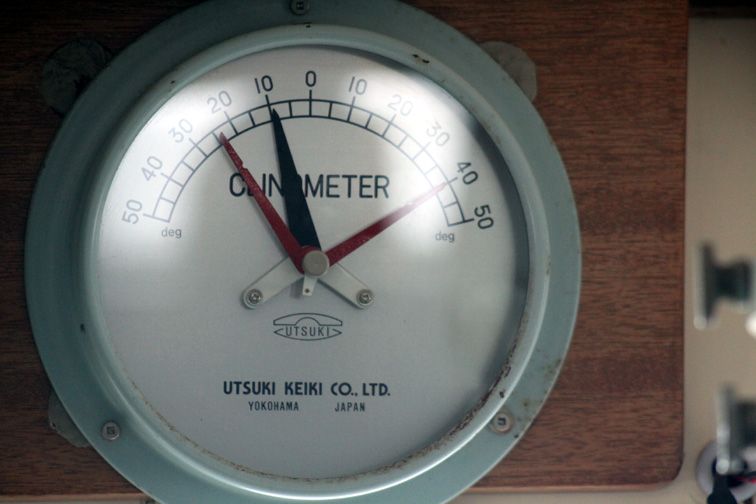 A clinometer measures the degree of roll.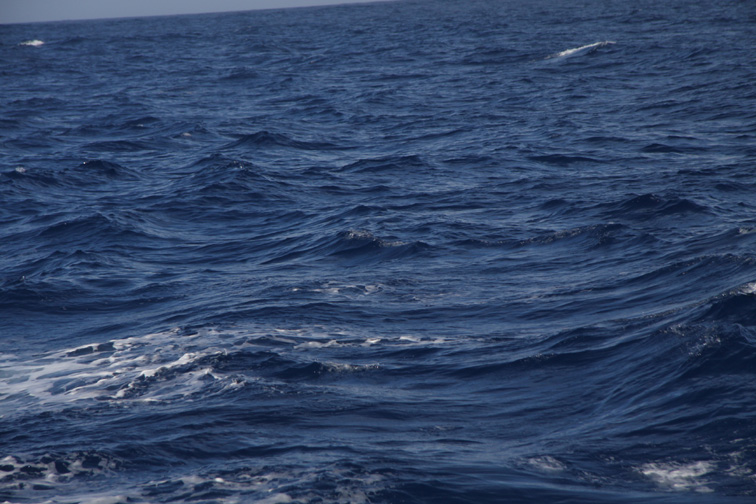 Swells on Drake.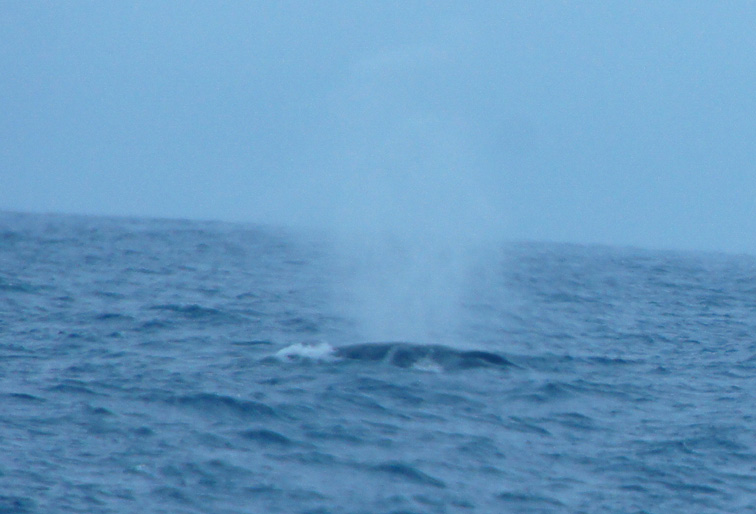 Whale seen in the Drake just south of the Antarctic Convergence.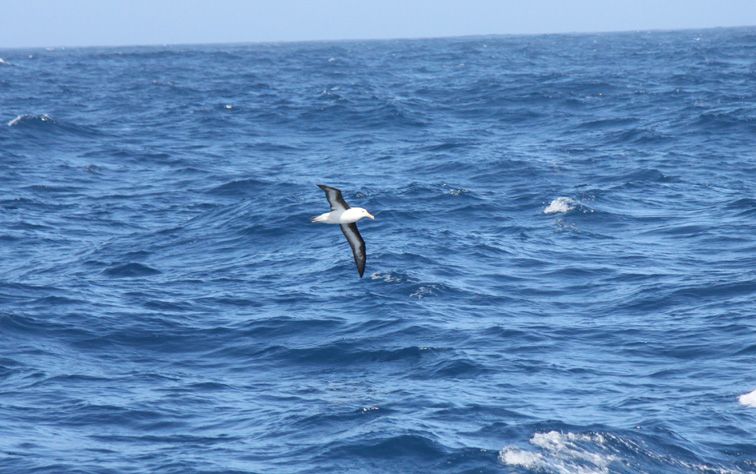 Albatross in the Drake.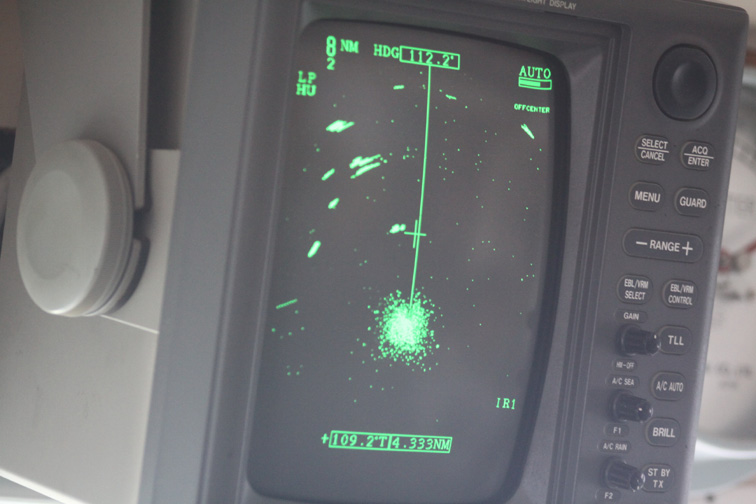 As we passed south of 60 deg latitude (official Antarctic demarkation line) the crew went on iceberg alert. These are icebergs on the radar.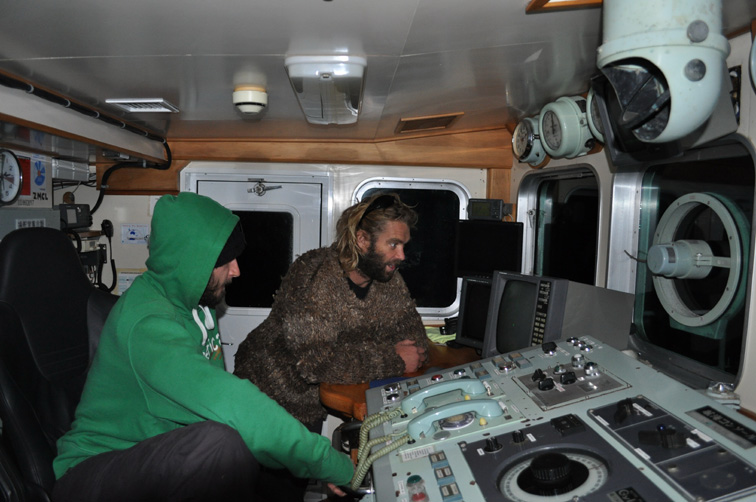 Carlos and Mat on iceberg watch in the wheelhouse.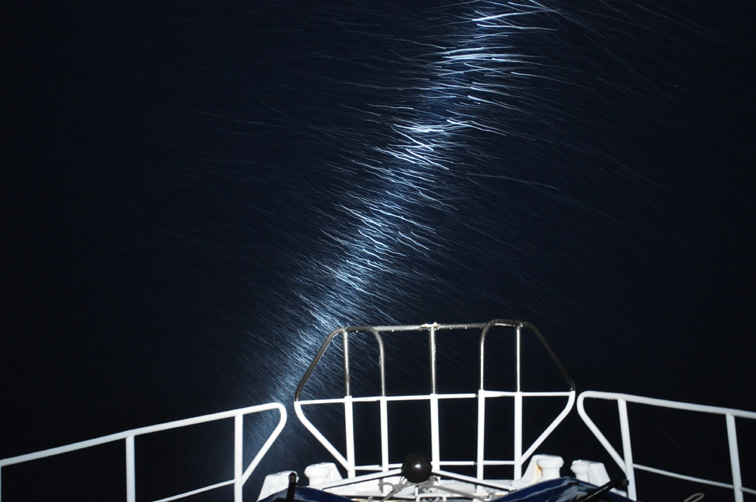 At night spotlights were used to mark the icebergs close to the ship. This is snow in the spotlight.
Iceberg off the bow at night. Hitting one of these could ruin your day..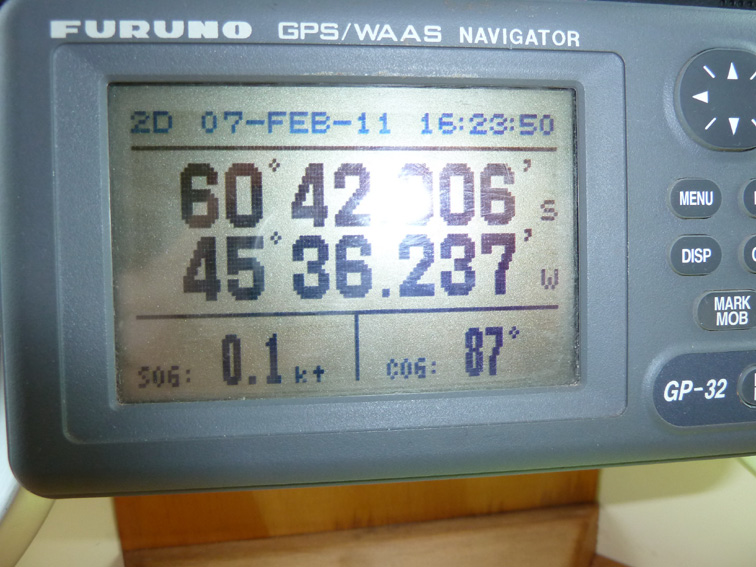 The GPS tells the tale. After a relatively (for the Drake) easy 4 day sail, we have reached Signy Island in the South Orkneys, Antarctica.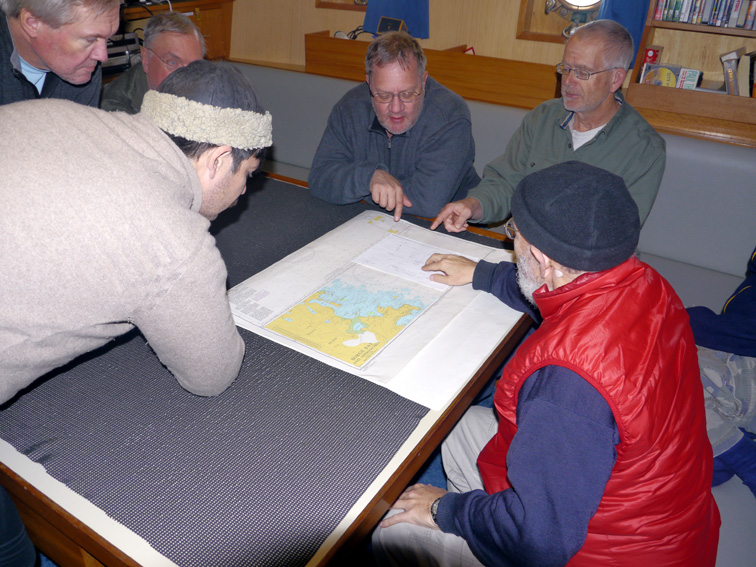 Before heading to shore, the antenna team compares plan to island map. L-R Nodir, Lew, Steve, Ralph, John and Tom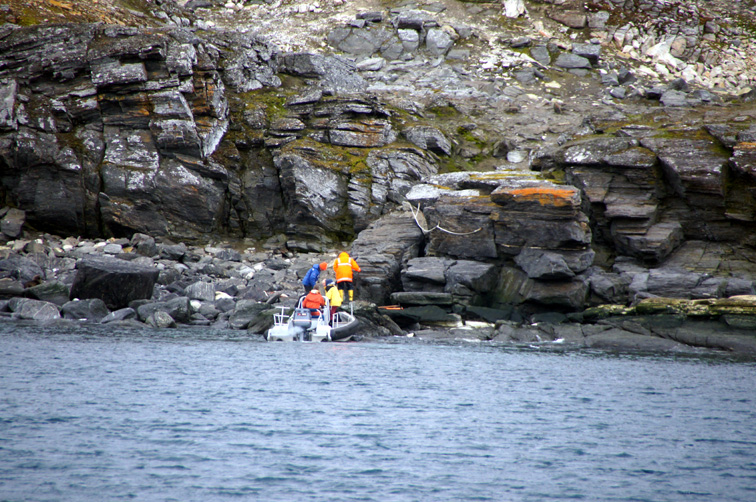 The first landing party arrives at the Island.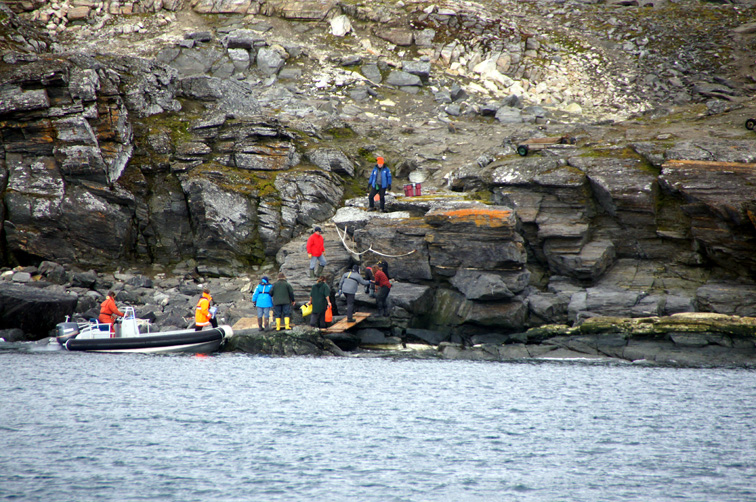 Rope walk up rocks coated with seal dung and moss.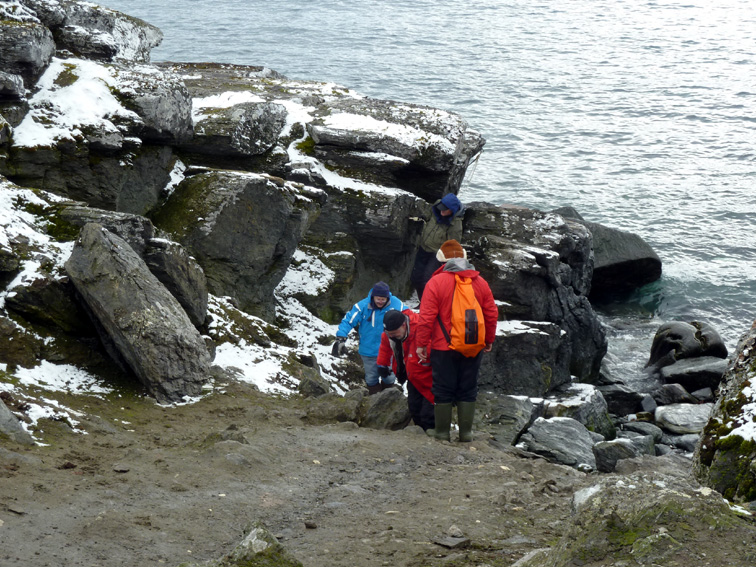 Yes, it was slick.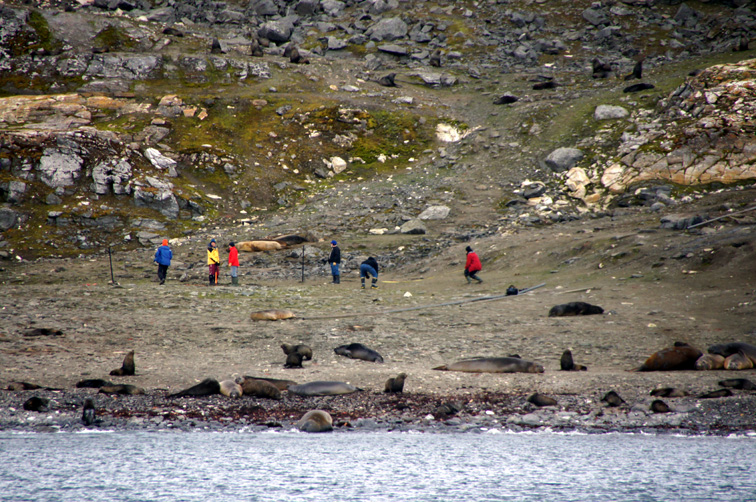 Members of the team scout out the first site on Signy. It was too wet and crowded with seals. We decided to move off the beach and up a hill for many reasons.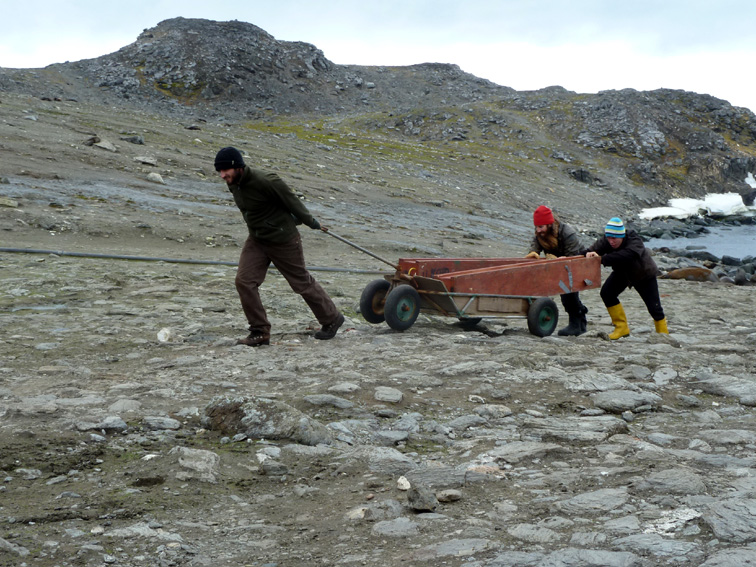 Antenna Delivery by Carlos, Ash and Daniel.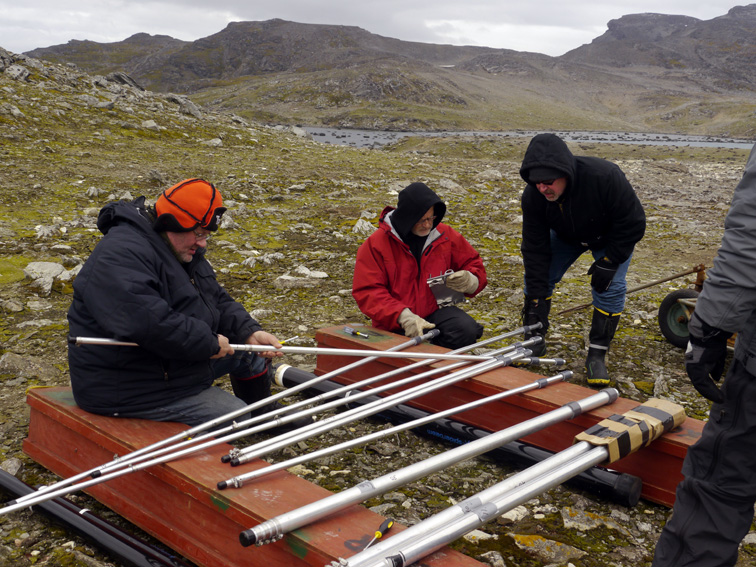 Ralph, John and Jerry assembling the DX Engineering verticals.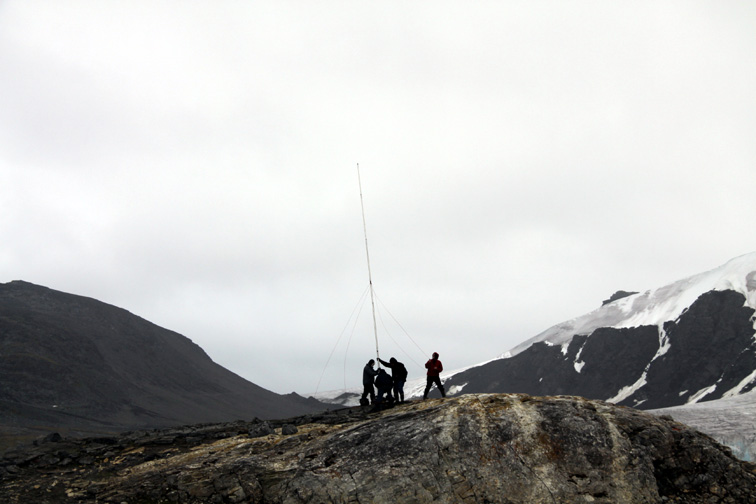 Raising the 40M SSB DX Engineering Vertical.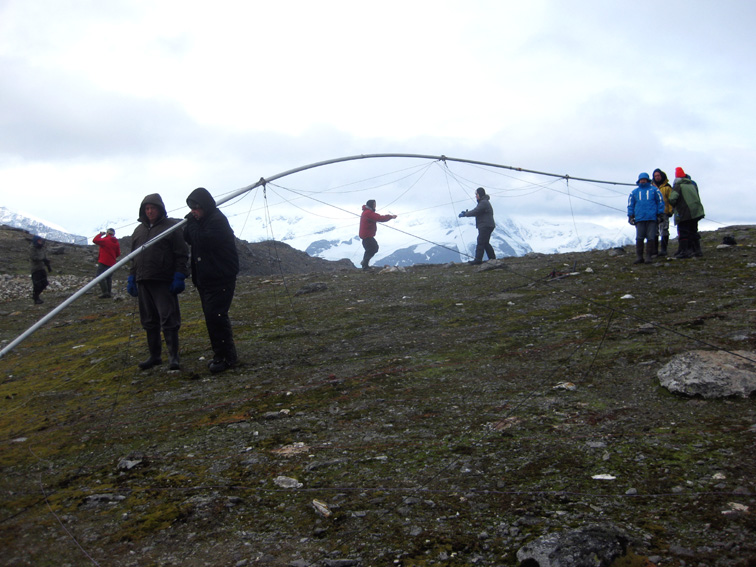 Battle Creek going up.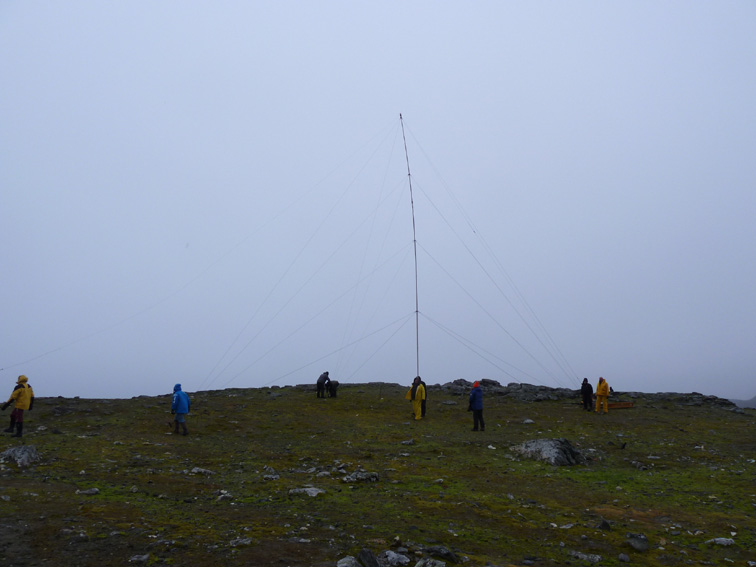 Getting the Battlecreek straight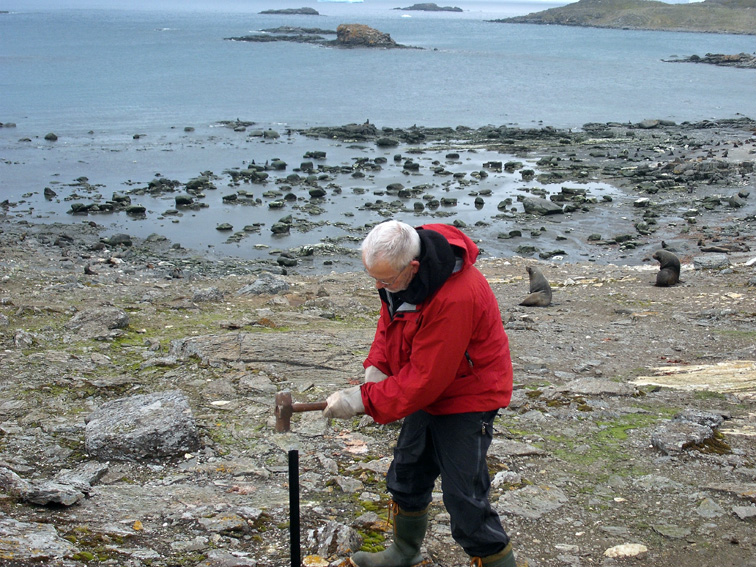 John driving in antenna support stakes.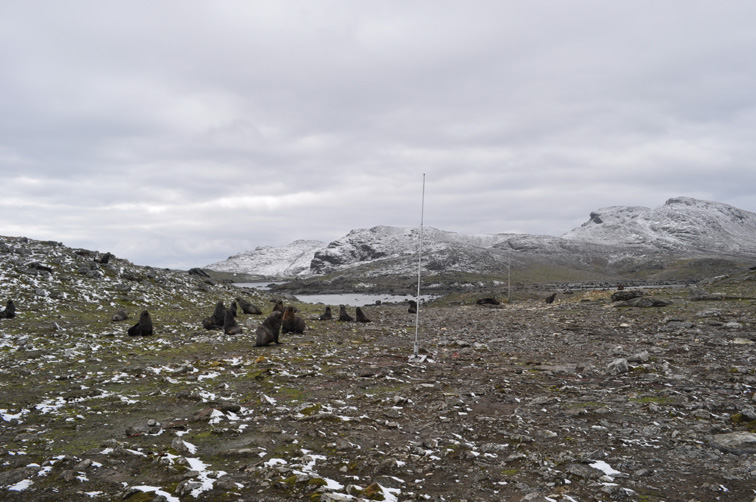 Locals surveying the 10M and 12M DX Engineering verticals.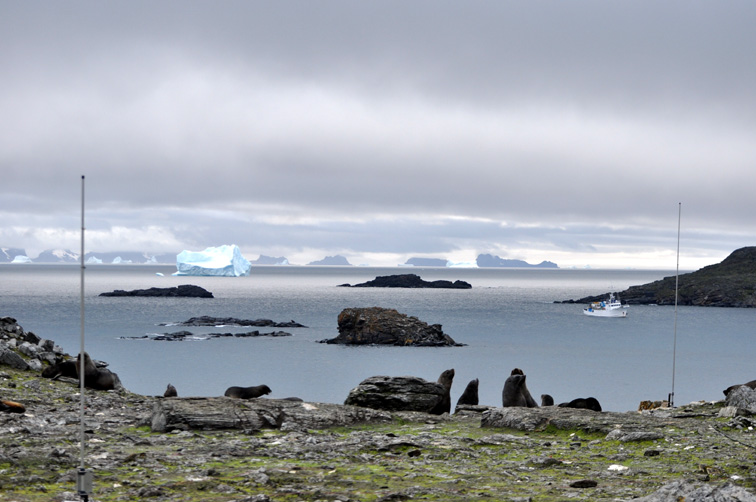 The 17M and 20M verticals offer a border to a picture of the icebergs in Borge Bay.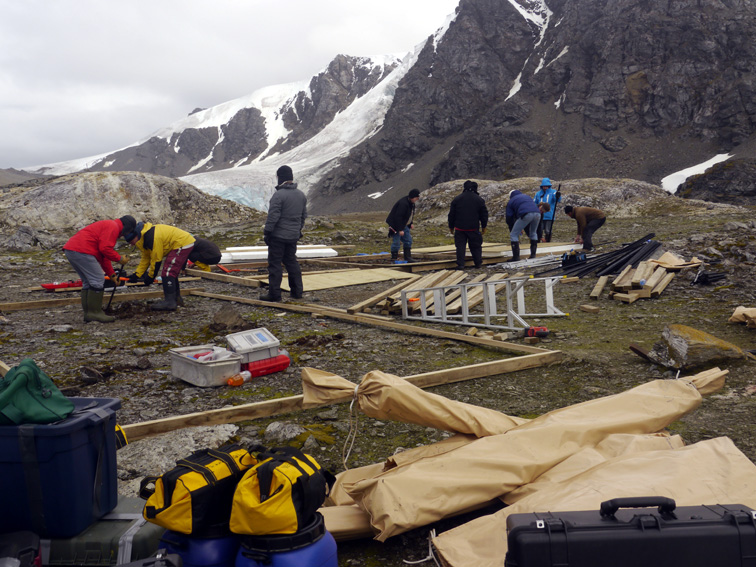 Setting up our camp.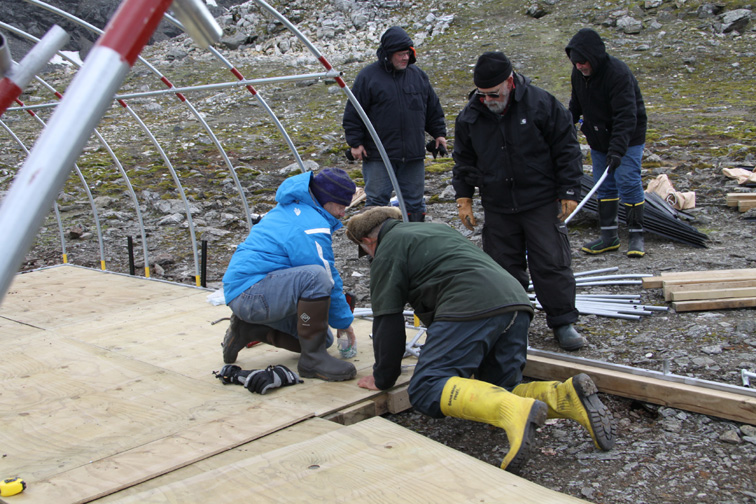 Constructing the base.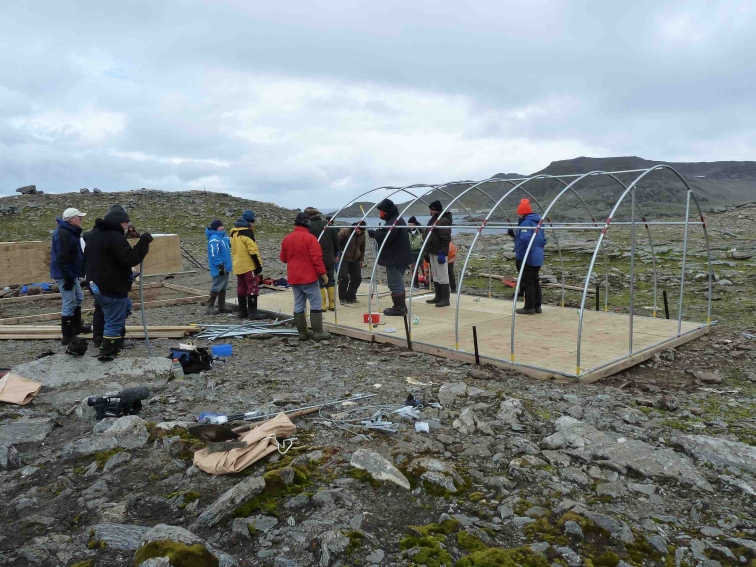 Setting shelter frame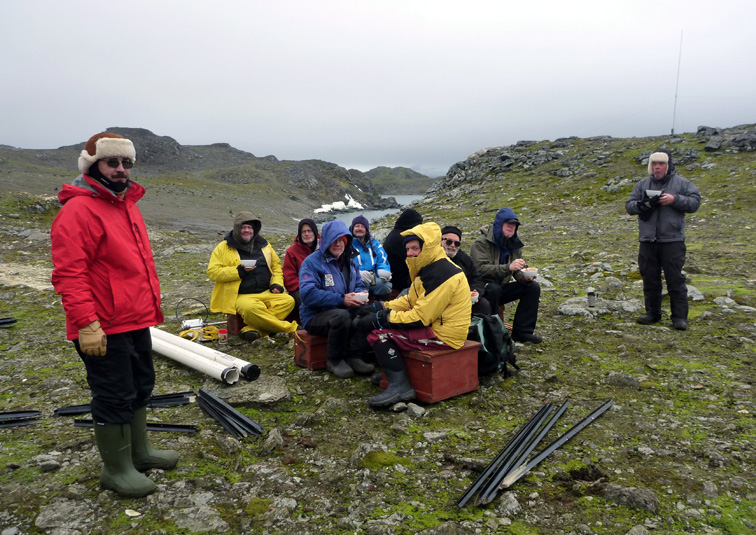 Outdoor cafe during camp construction.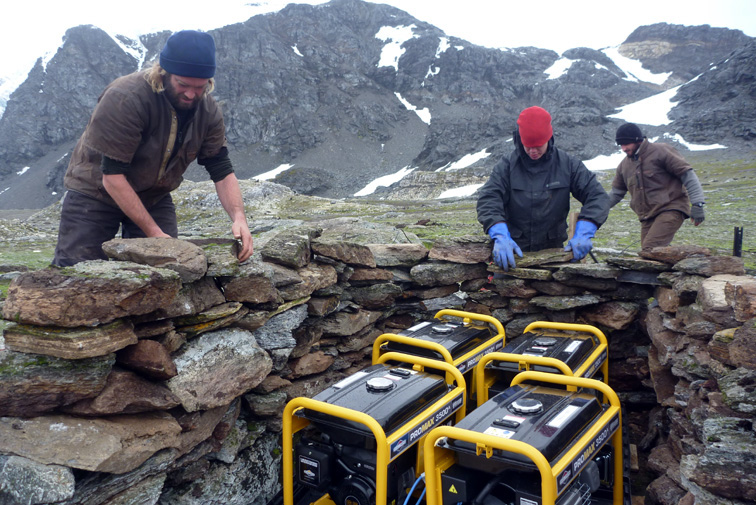 Mat, Daniel and Carlos building the shelter for the generators.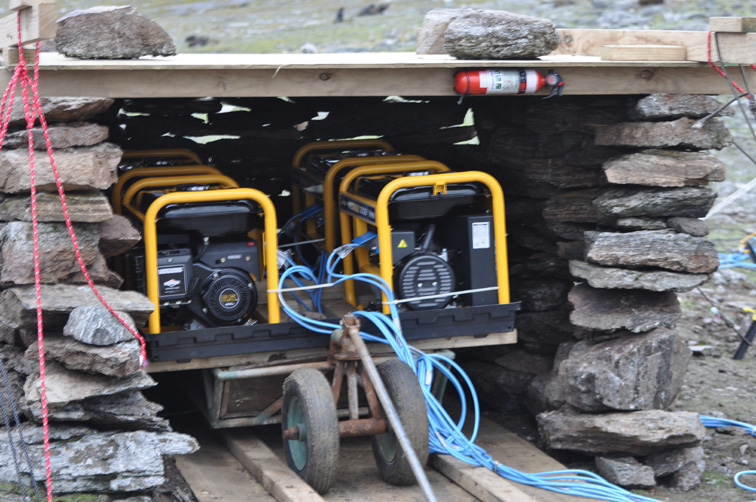 The finished Signy Island Power and Light.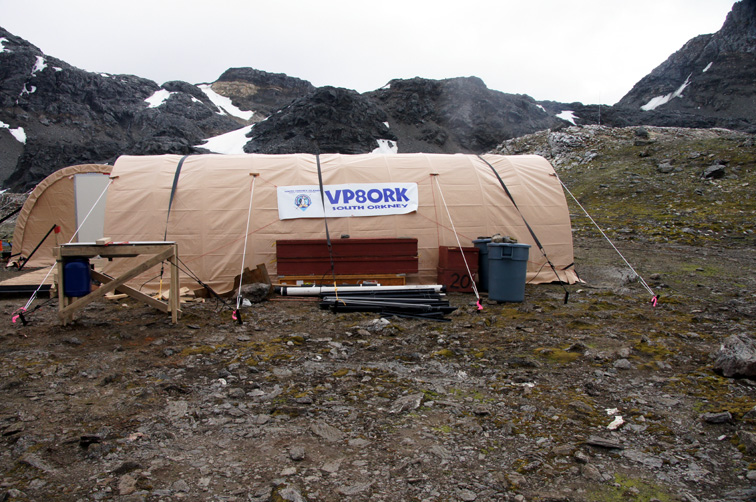 Finished campsite, 2 shelters, 12 antennas, power plant and an outhouse..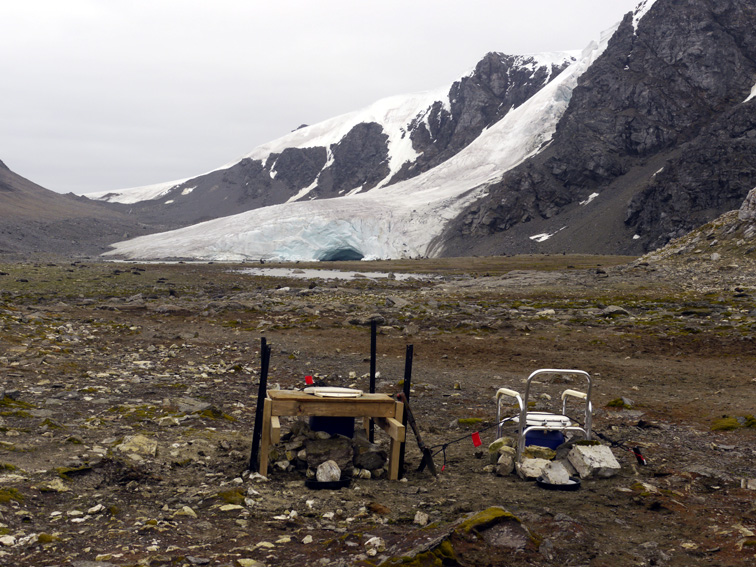 Yes, it was an OUT house (no house). But it did have a nice view when it wasn't snowing, windy or surrounded by seals.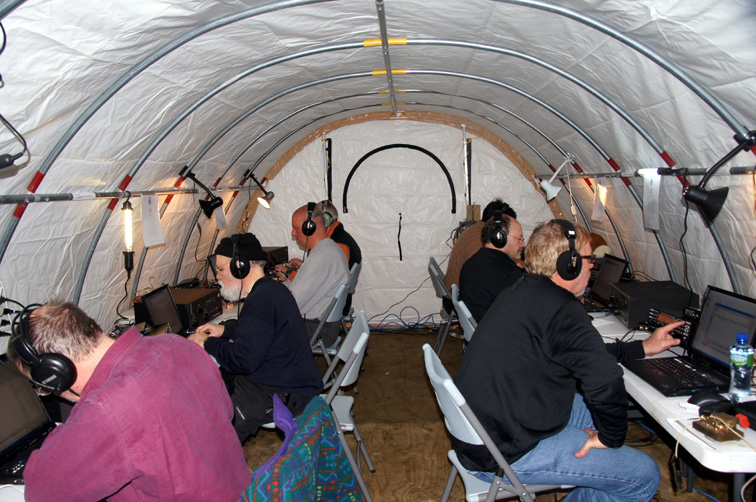 We are QRV!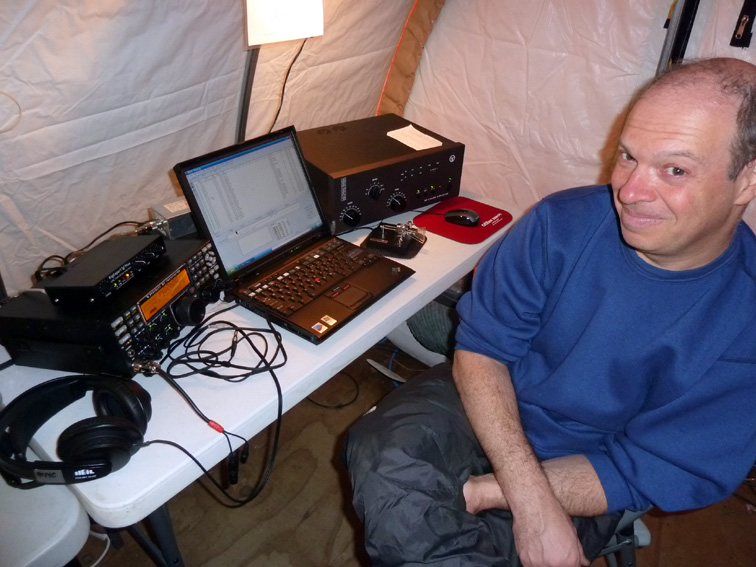 Typical station: K3, ACOM 1000, Rigexpert Plus, and Thinkpad PC running Writelog.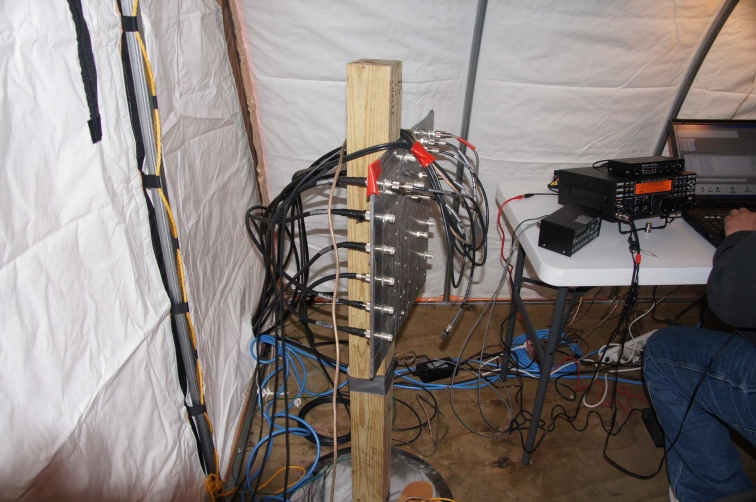 Antenna patch panel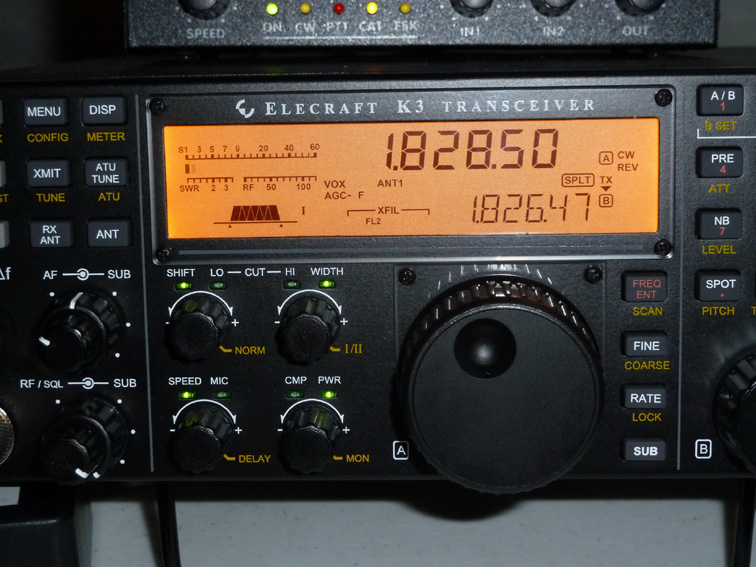 K3 on 160M. Notice the S meter. Low noise on the island and the exceptional receiver on this radio combined to put many low power callers in the log on top band.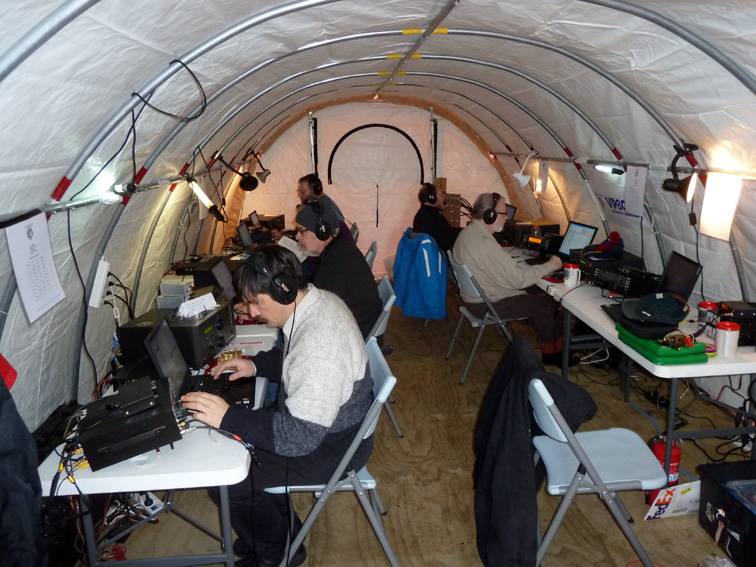 A late night shift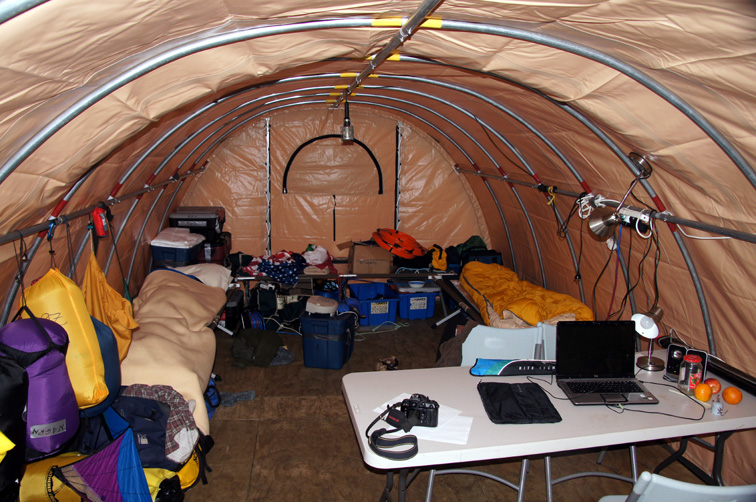 The second shelter was set up for emergencies in case we couldn't return to the ship and for snacks and naps during operating stints. We were on an 8 hour on 8 hour off rotation.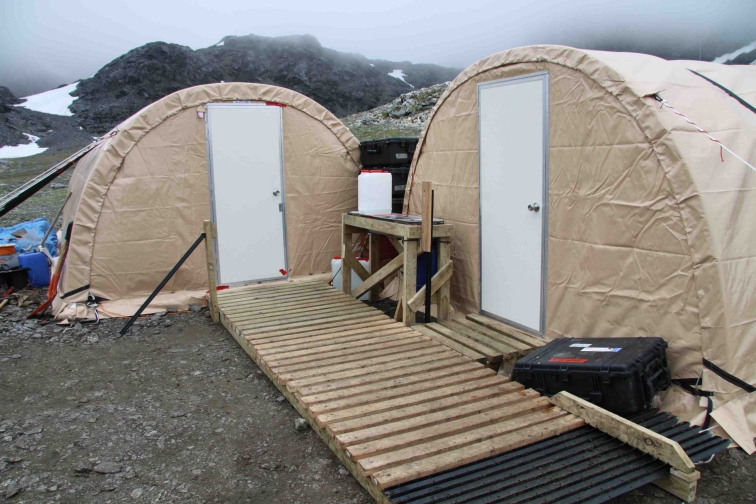 Camp front deck and grates to scrape the seal "stuff" off our boots.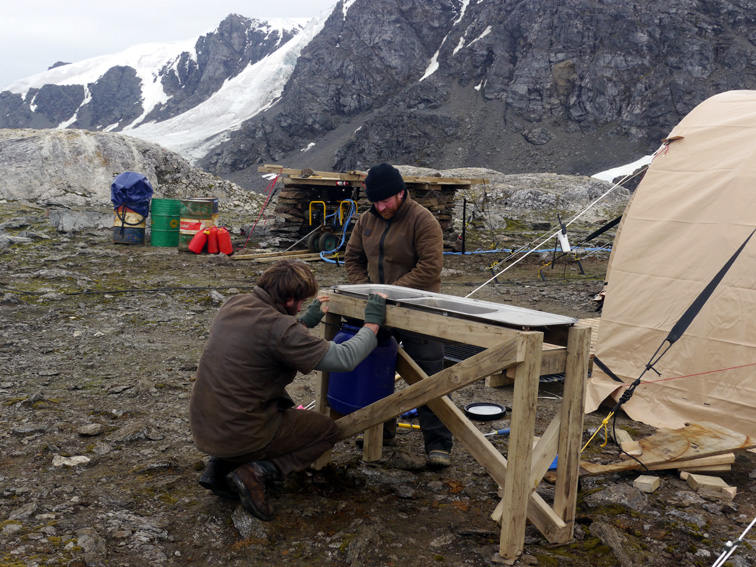 The campsite had everything. Including the kitchen sink courtesy of Carlos and Gerard.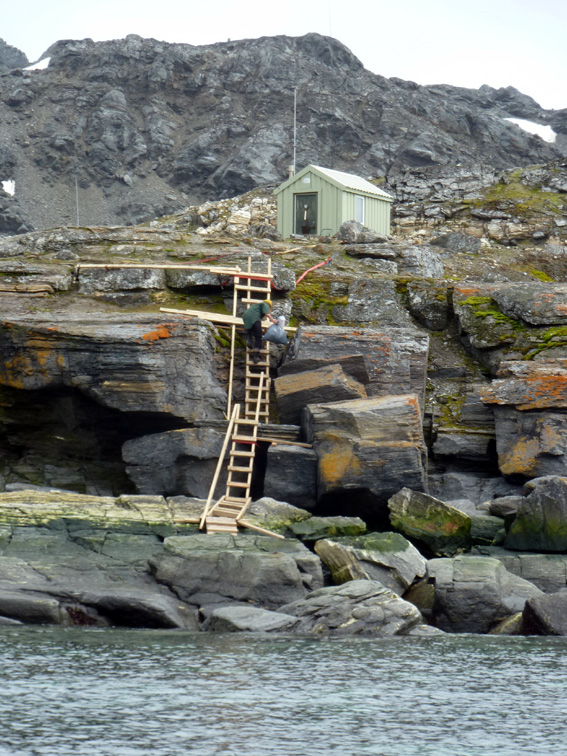 After a few days the crew built a ladder system to keep us from injuring ourselves on the slippery rocks.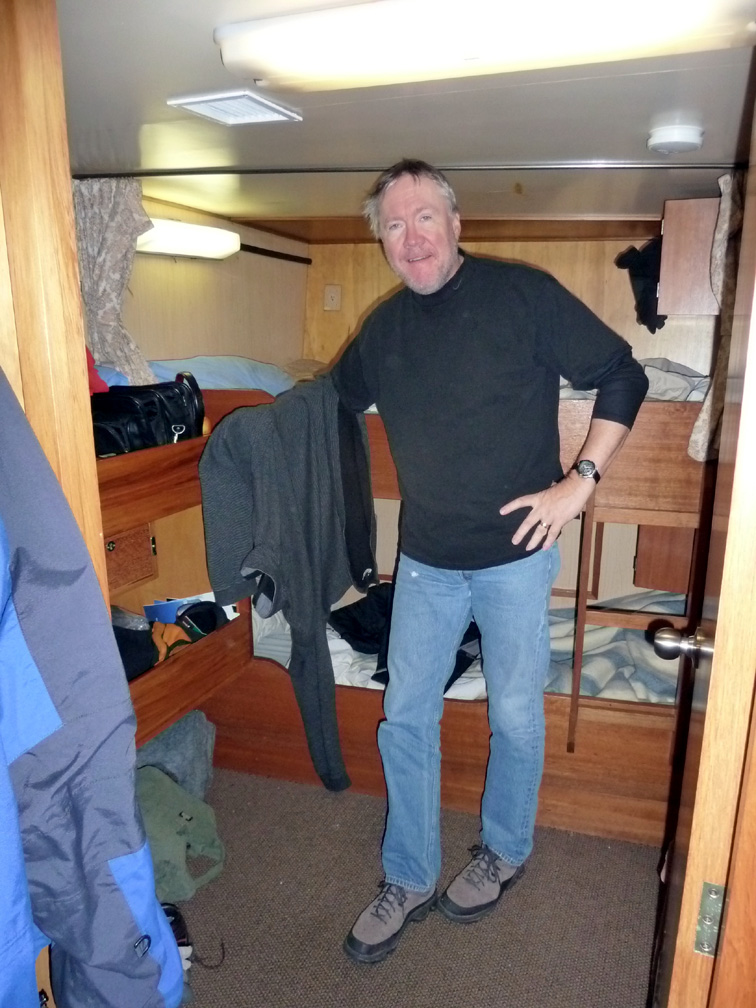 Living quarters on ship, here is Lew next to his bunk.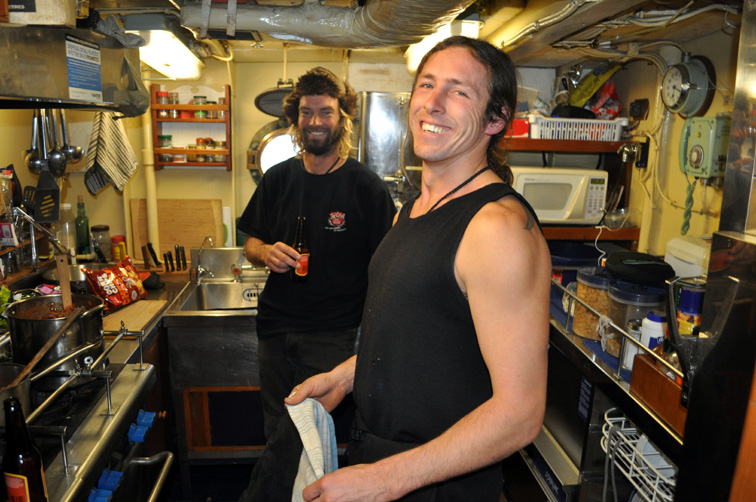 Broughton our chef in the galley with Mat
.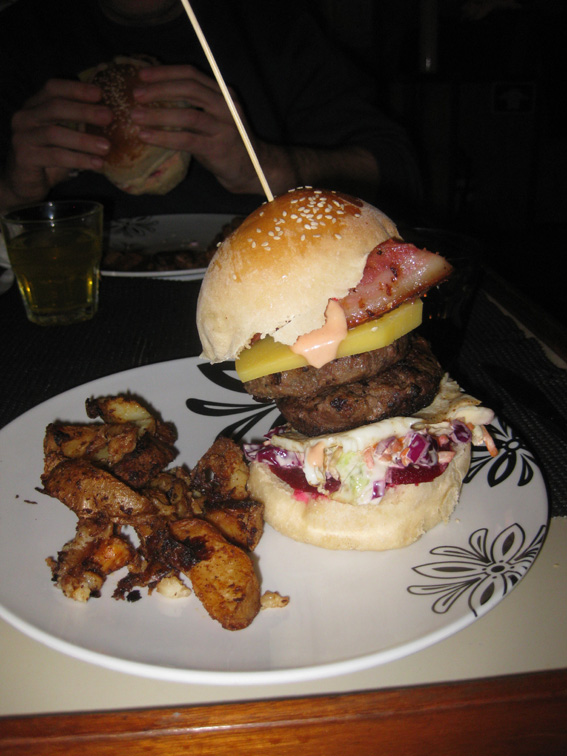 Life on board the ship included meals such as this 'iceburger".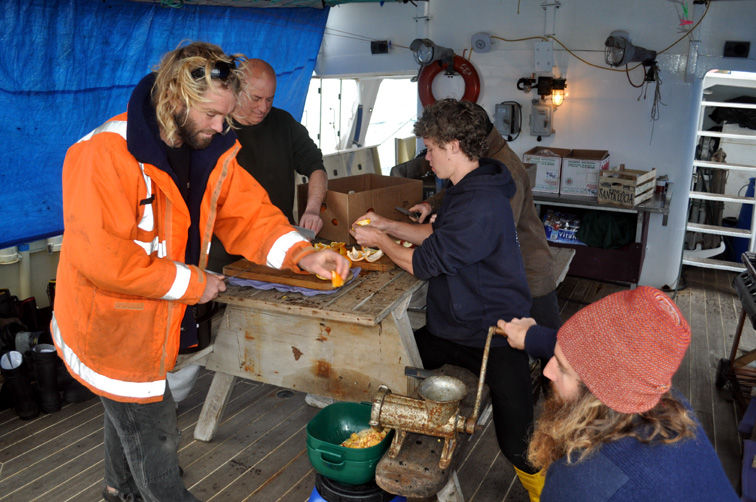 Mike helping crew make fresh orange juice.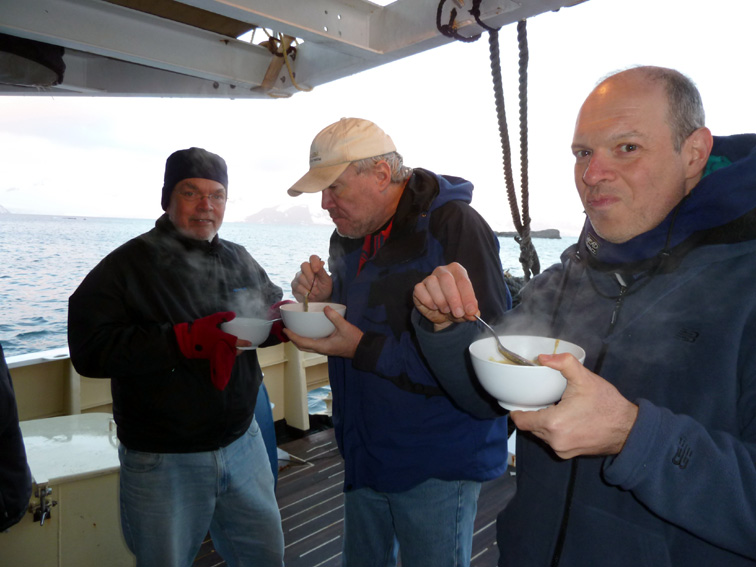 Steve, Lew and James enjoying hot chowder on deck.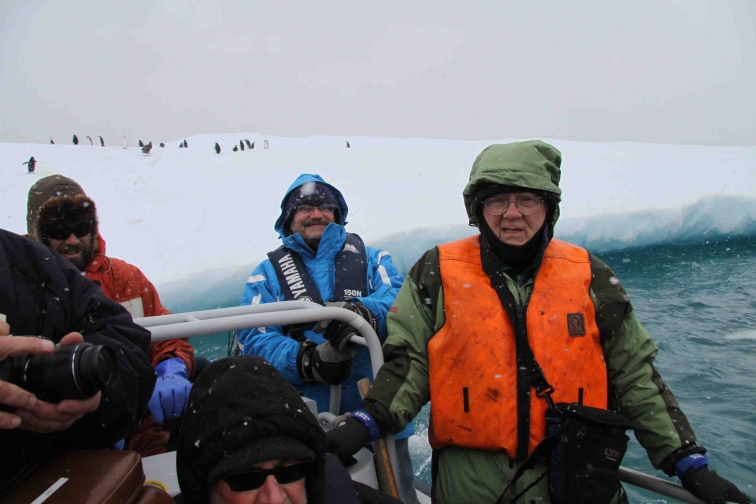 Touring icebergs and penguins. With so much beauty and wildlife we used our 8 hour off periods to take it in (and sleep if there was time).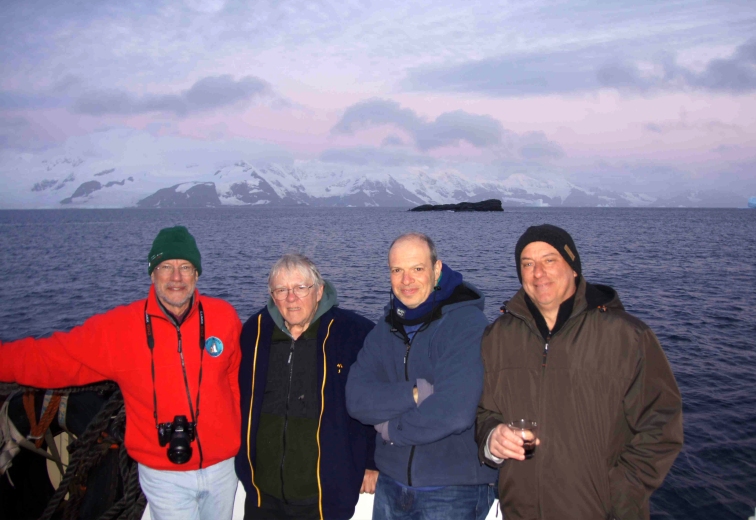 VKØIR graduates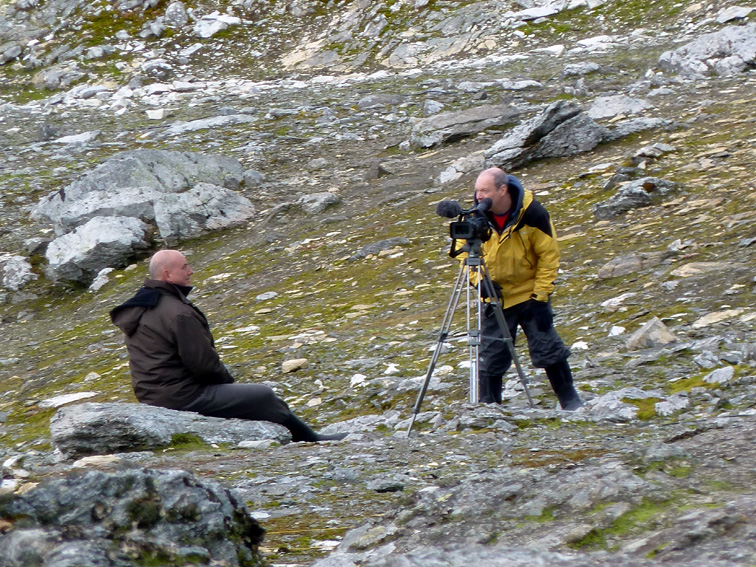 James interviewing Mike.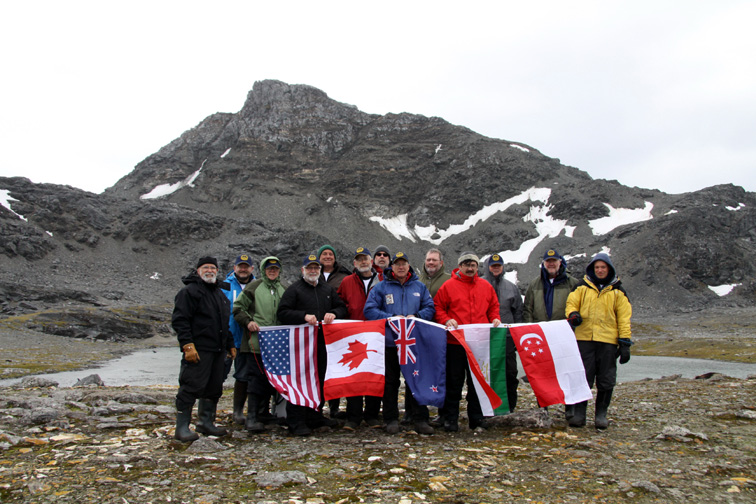 Team with flags.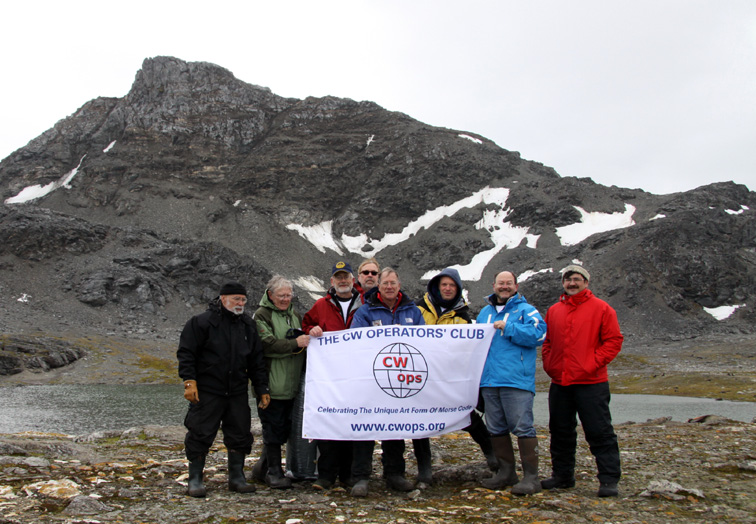 8 of the 13 members of the team were members of the CW Operators' Club.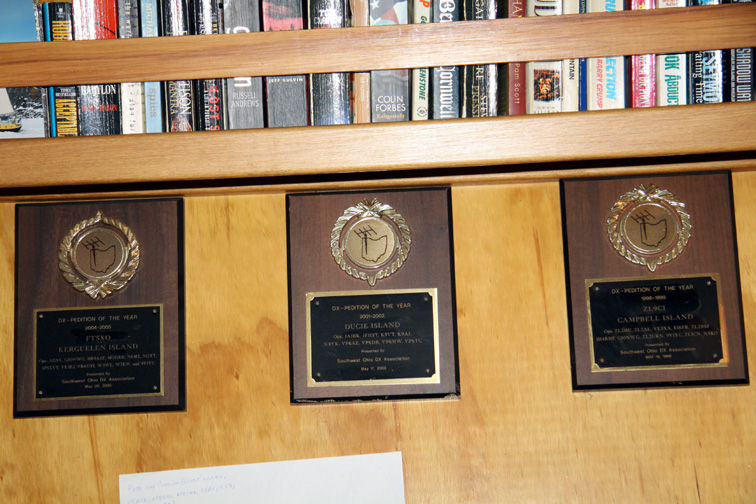 Some of the "DXPedition of the Year plaques won by teams transported by the Braveheart. Kerguelin, Ducie, Campbell. Nigel and his competent crew have made many trips to rare and remote locations without incident that allowed the hams to make the maximum Q count. Maybe we can put the Braveheart in charge of sunpots too!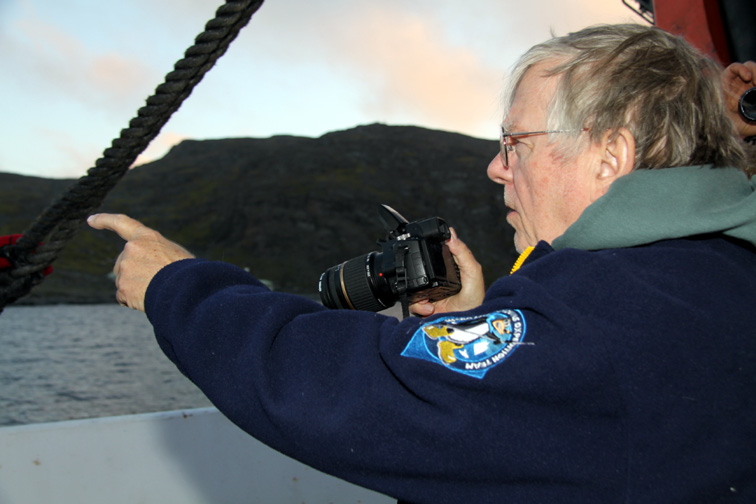 Wes always on the lookout for a magical picture. There are no bad pictures in paradise.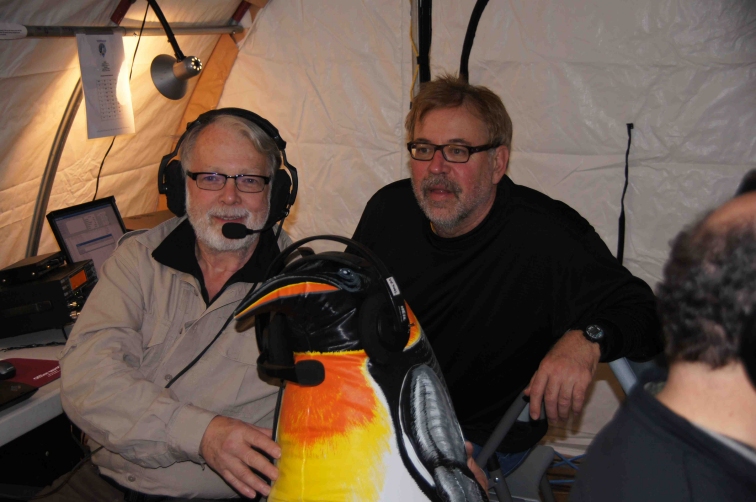 George, Pete (guest op at VKØIR, VP8GEO, VP8THU, 3YØX, K5D, FT5XO and ZL8R) and Jerry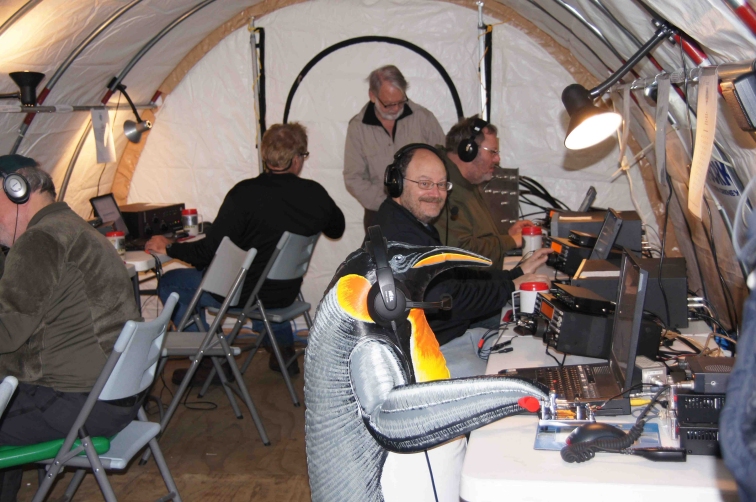 If you are not in the log, blame it on Pete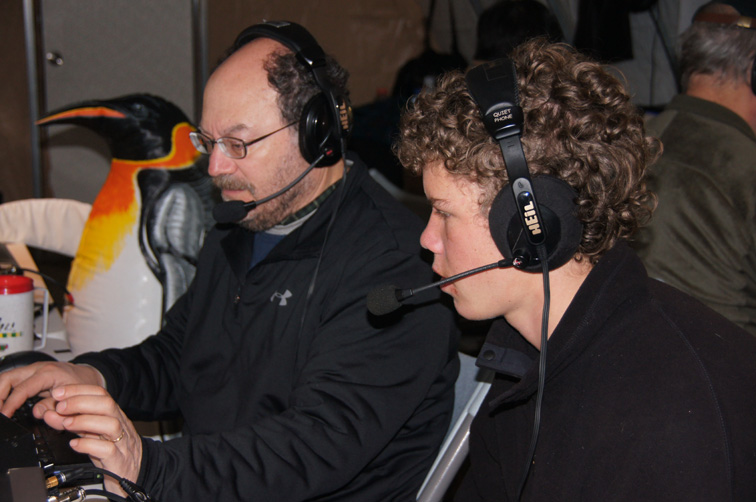 Daniel, Nigel's son and Mat's brother, wanted to listen to the pileups. Another future ham?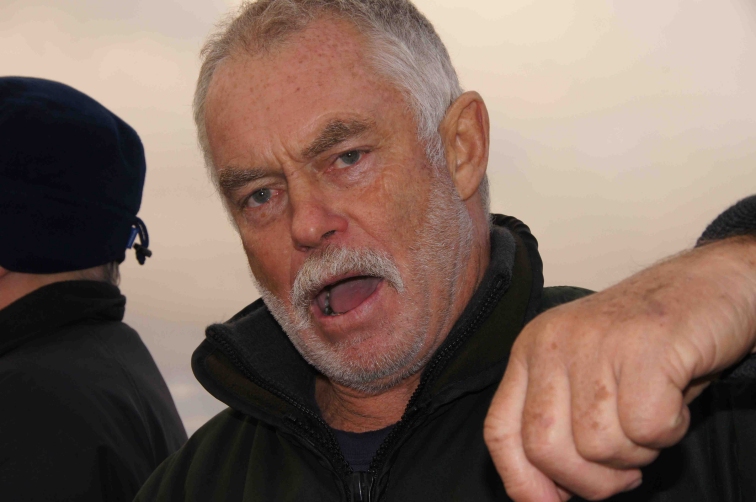 Nigel Jolly, Owner and operator of the Braveheart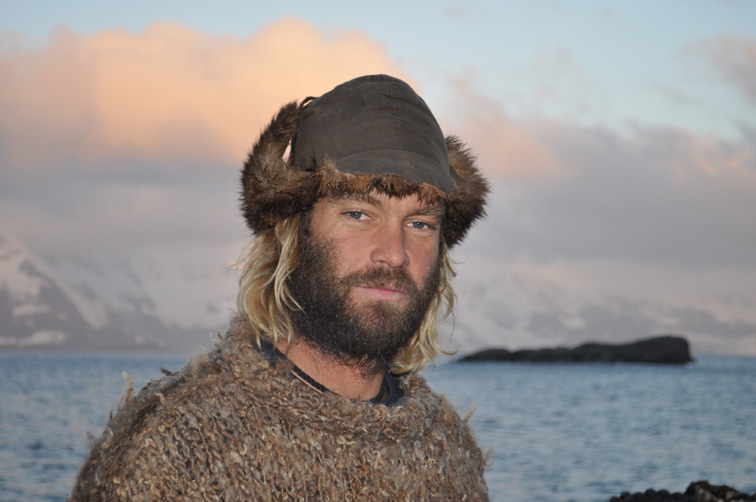 Skipper Mat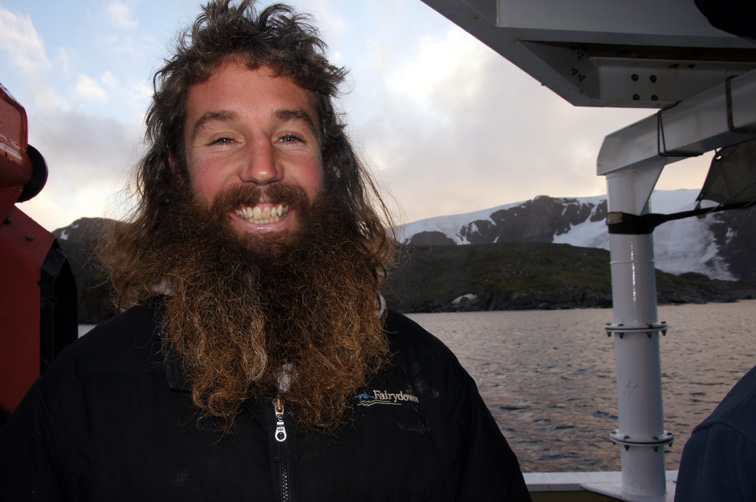 Ash, the ship's engineer..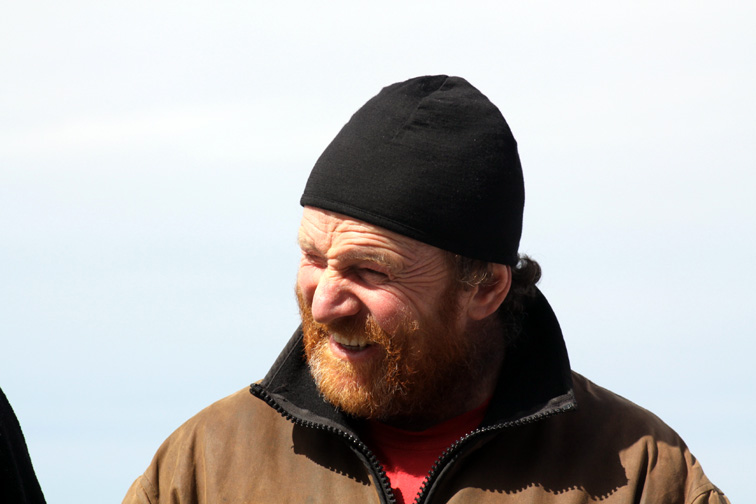 Gerard, who when not signing on for an Atlantic adventure, is first mate on the Spirit of New Zealand, a tall ship that trains youth on sailing techniques.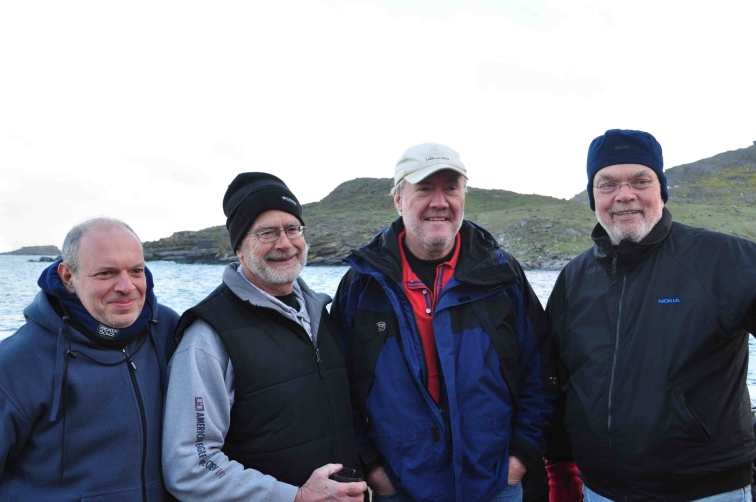 James, John, Lew and Steve enjoying a moment on the back deck.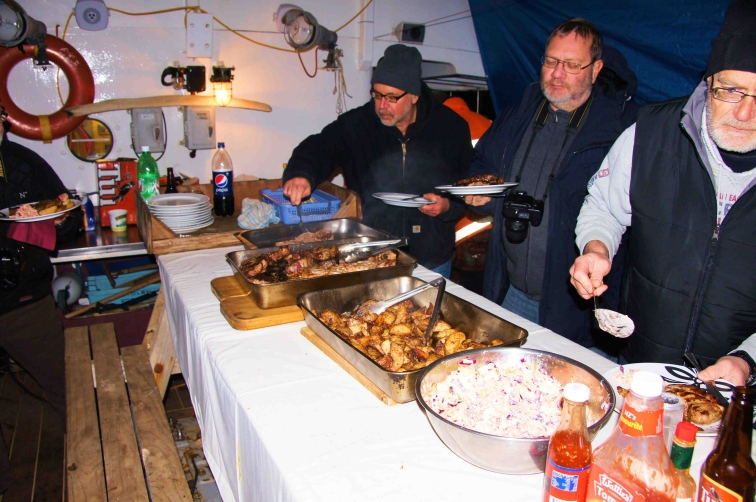 Another dinner on deck: pork, beef, lamb, roasted potatoes, cole slaw, garlic bread, etc.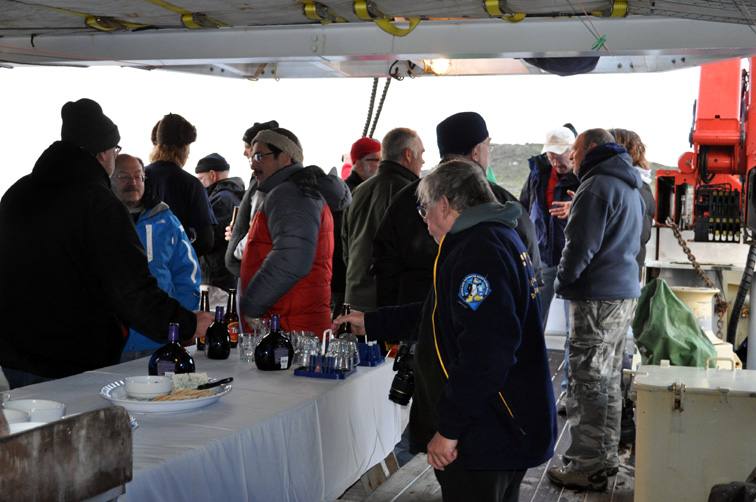 Another Barbeque on the back deck. Surrounded by the beauty in the harbor, why eat indoors.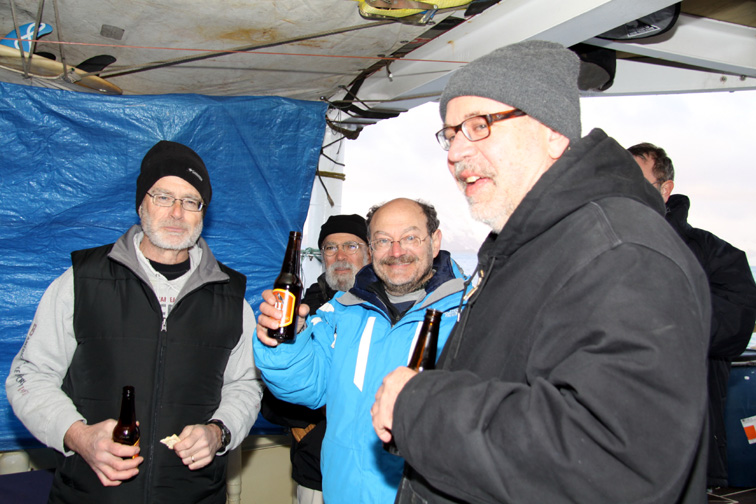 Cheers! It's over.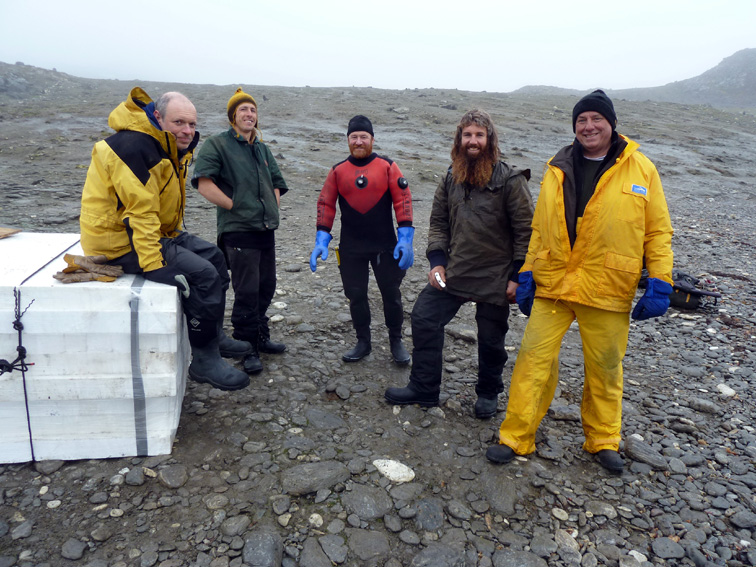 Everything, and we mean everything, we brought on the Island has to be returned to the ship. Here James, Broughton, Gerard, Ash and Mike are waiting for the Zodiac to return from the Braveheart for another load.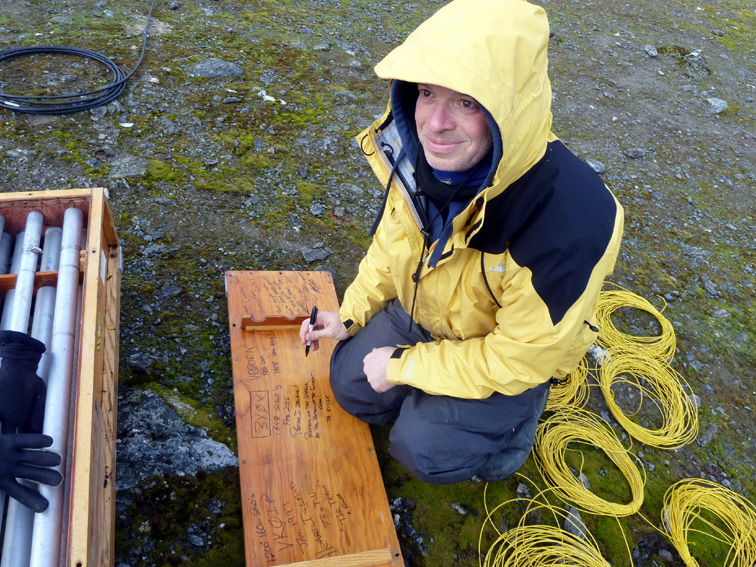 Teardown: James, 9V1YC signing the battlecreek box. Over 1900 QSOs on top band. New record for this antenna that has been all over the world.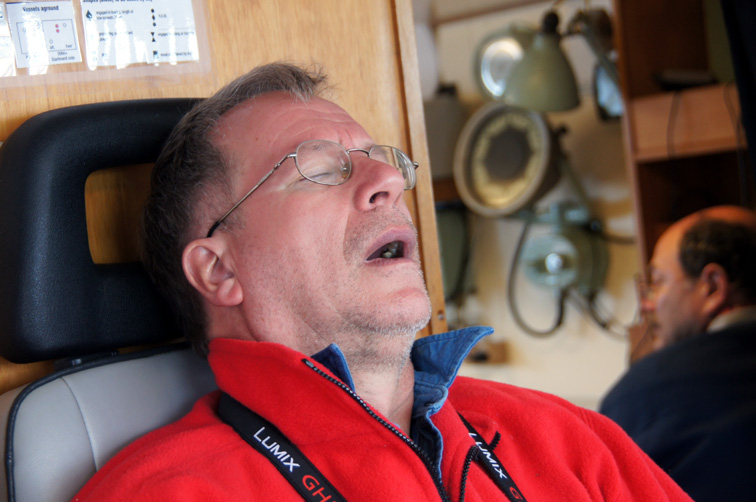 Perhaps this picture sums it up. Returning to Ushuaia. Dead tired.
This page sponsored by:
You are visitor number:

This page designed and maintained by N1DG & W4GKF.